Stats & charts I put together for a session at the Missing Maps powwow in Toronto (PDF)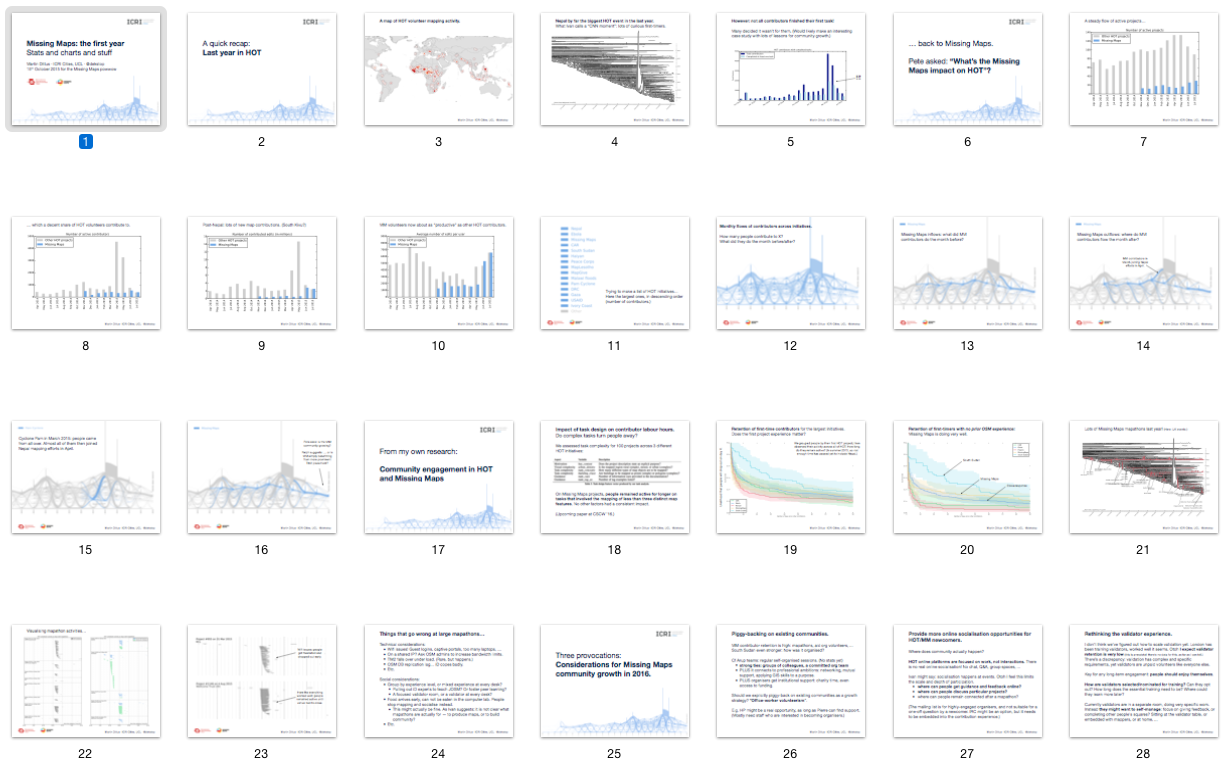 I had no time to prepare for this, so on the plane from London I simply went through my work of the last few months and collected things that seemed appropriate for the occasion. I intended this as a quick 30-minute review, but it ended up stimulating lots of debate throughout… so the session took 2h instead. For a conference setting this would have been disastrous, but since this was a team gathering it was actually quite useful. Data visualisation as conversational catalyst!
See also Dale's recap of the powwow.
A few people sent me very nice thank-you notes when I later shared this online. My favourite compliment is probably Ivan's reply on Twitter: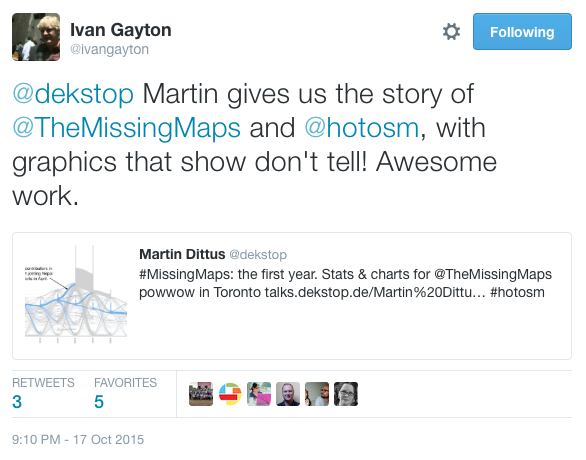 Immediately followed by Tyler's note to the HOT list: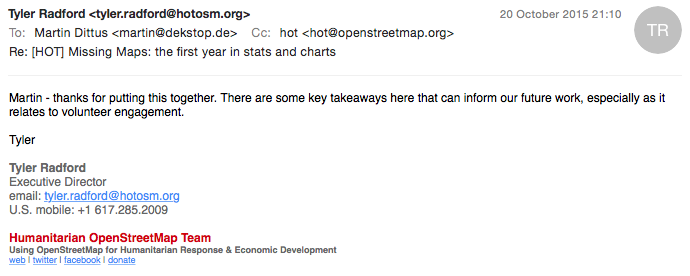 Thank you both! It's good to know that the work resonates. It's surprisingly challenging to design research projects that are academically strong and also of relevance to the outside world… As my supervisor Licia Capra likes to joke, academics like new methods while practitioners like old methods applied to new systems.
---