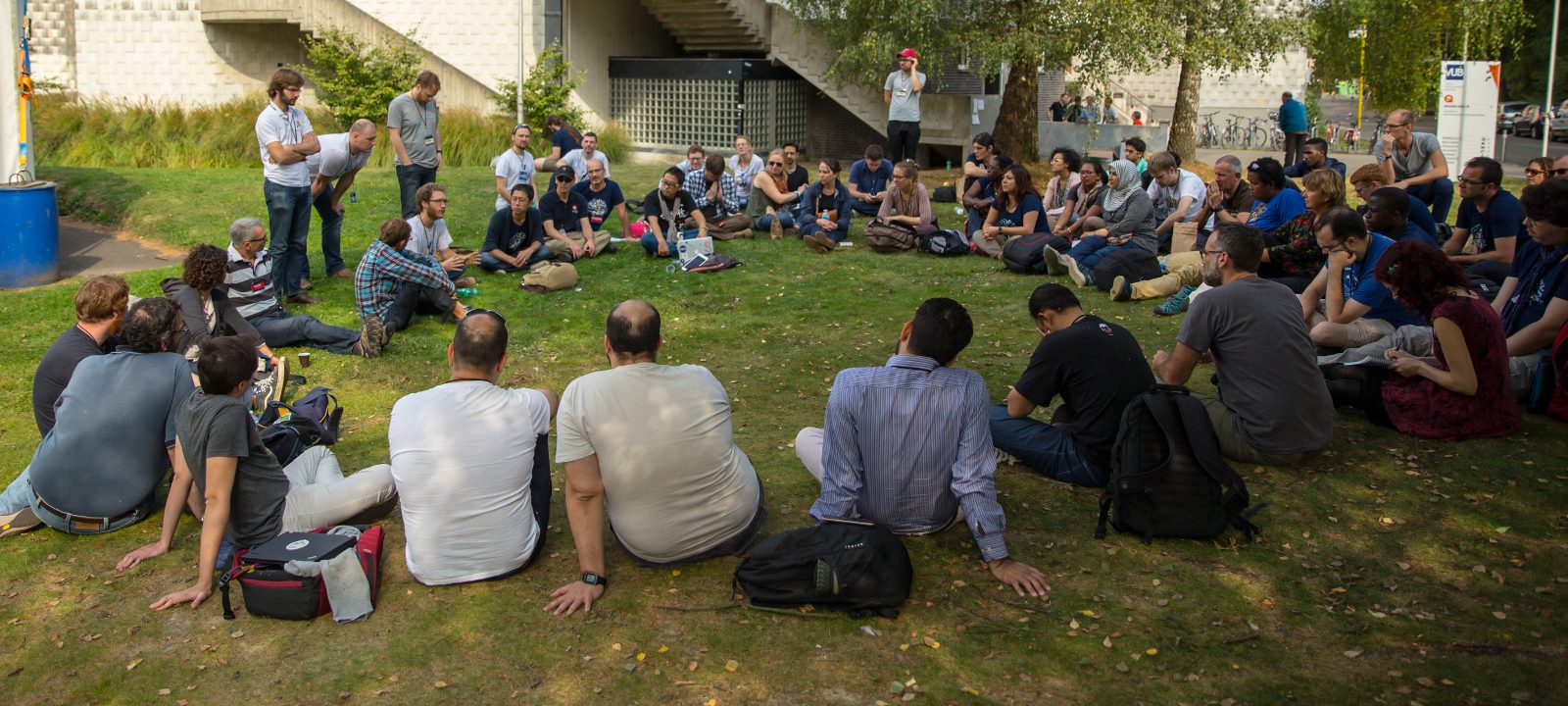 The sun shined on the Local Chapter Congress at State of the Map 2016. It was fantastic to hear from so many people from so many communities.
Yes, sorry, it is long overdue to share – shortly after SotM, I took leave after the birth of my son, and only finding space to pick this up with the upcoming Board Face to Face.
There were many solid ideas, and of course further discussion. Would love to find several avenues to explore these. I think one could be the Advisory Board, which will include representatives from official Local Chapters. For "incubating" local chapters, maybe we discuss ideas on the local chapters mailing list. For communication ideas, we should figure out the right place…
Dorothea took thorough notes from the session. Posting the summary below.
Organising local communities
How OSMF Could Help?
Add new "tier" to Local Chapters for semi-formal groups not ready to register as a formal organization or full Local Chapter status
Subsidize some costs of groups in poor communities, including support for accessing internet and computer equipment
For OSMF membership
2-level tier for membership fee, to include mappers from poorer countries
Vetting of members at lower membership fee by local chapter
Other fundraising options for local groups:
Ask local companies
Mapathons at places (like bars / coffee shops) which donate percentage of the proceeds
On membership signup, option to donate additional amounts
More:
Restart equipment (GPS / phones / laser distance devices) lending program, either from OSMF, or between local communities
Legal questions on OSM activities in places like Pakistan
Groups as part of larger organisations
Organize national level donation collection through non profit associations for tax benefit, then donate to support OSMF
Improving communications
Central OSM-supplied platform for social aspects, there is fragmentation between communication tools (lists, some people find IRC/forum unappealing, FB, etc) ** The platform should also be helpful for organisation purposes (i.e easy past message retrieval)
Creation of map that has local groups with contact details on it
Tickbox on sign-up page to accept push-notifications
Short video (maybe localised) before the first tutorial in iD, that explains what OSM is all about
Identifying & contacting new mappers as they join – Belgium and Switzerland have models

Build tool to contact new mappers. The welcoming message will, ideally ** be personalised ** push people to come into contact with local groups ** let them know options available ** mention local upcoming events ** also, it will be followed-up after a few weeks/month (people have limited time)

Possible revitalisation of Welcome WG

Friendly reminders to decrease duration of mapping inactivity
Additional suggestions
Gamification
Drop-down list with current news (national/regional) on osm.org
---