This is a translation of this article in Russian. Far from perfect, but understandable, I hope. Written by Ilya Zverev, CC-BY.
Riding the wave of Google Maps pricing news, Tom Chadwin reminded everyone of benefits of using open source solutions, and concluded with these words: "You now have a concrete compelling argument to those who have always asked: "Why not just use Google Maps?".
Have I got a platinum argument towards a metaphorical Google Maps: because your open map does not have any future, that's why. It doesn't even have good POI coverage, unlike Google, which has franchise owners lined up with location offerings. Because it presents not a dozen grumpy dudes turning every data contributor down, but a nice mat with "Welcome" on it.
That's an exaggeration, of course. We've got a great, beautiful map, which in many areas not only excels — it doesn't have any alternatives. Nowhere else can you get a reasonably correct road graph. No other map would allow for estimating population density. Nobody would provide you with the data to install a copy of a service in a closed network.
With that, it is hard to not notice that OpenStreetMap is dying. Not because we've got a database for a map, or that we don't have moderators, or the data is not split in layers, like Serge complained. For a technically skilled person it's impossible to believe in the fall of OSM: the data is detached and decentralized, which is eternal by definition. On top of that, it is free (as in beer) and a million editors contribute to it: why isn't every website using it?
Because it is unreasonable to use. OSM loses to any alternative maps for one reason: no control. Nobody has it. Over anything. Since around 2012 OpenStreetMap is headed directly into abyss, and rare attempts at correcting the course are met by grumpy blokes, who protect control levers, saying: "power to the community" and "our project self-regulates". The project's advantage became its weakness — and, it seems, the fatal one.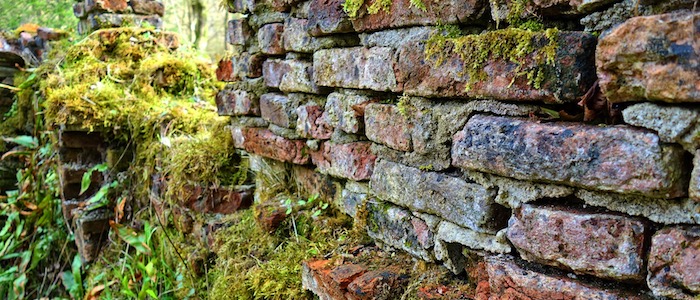 No control over the map. Want to import locations for your franchise? Tough luck, your data quality does not meet our standards. Want to map your town? Meet the local gatekeeper, who would scold you for highway tags choice and then disappear, because you are unbearable. And being a watchman is hard: in fourteen years the best we could do was OSMCha. Users of which are still complaining about wide, albeit thin, changesets. We've successfully lost the author of OWL. DWG members are still using outdated Perl scripts for work.
No control over the website. This is familiar to anybody who've made a pull request to any part of the core infrastructure. You'll never hear a thanks, but will get a full bag of comments instead. Two guardians do not let through any unconventional change: it's like amidst a crumbling world we must hold on to what we already have. They don't see that the power of their grip is what crumbles their world.
No control over the data model. The last effort to advance the API required money and power of the entire Cloudmade company, which means a dozen osmers, working for venture funding for a few weeks. A hope for an "area" data type was faint five years ago, but by now even the most optimistic osmers stopped dreaming of change. The only thing in plans for the new API is restricting metadata for GDPR compliancy, and that's only because nobody wants to pay charges.
No control over tagging. The main distinction and advantage of OpenStreetMap is a free tagging model. It has grew so enormous, nobody, not even experienced users, can choose correct tags. Forums are full of humor on heath, forest and namespaces. Proposals are a joke: one side invents alien tagging schemas of hundreds kilobytes, another turns inside out in attempts to sink every proposal. Novice mappers are not freaked out by this only because all editors, even on mobile, put tags away behind the presets.
No control over the mapping style. Long ago, the main mapnik style was so complex, people were afraid to touch it. Then it was converted to CartoCSS, made prettier, and contributors started flocking in. For a few years they were improving icons and colours, updated the database structure, sorted out fonts — and the map started looking decent, like on any other popular service. Same bleakness.
But now it's obvious that nobody knows where to go next. Well, Paul Norman gives talks exactly about this (in my opinion) for two years. It's painful to look at developers' attempts to continue, especially this year: they fruitlessly try to change established tagging principles, because the OSM data model is incompatible with good carthography. We reached the ceiling of the rendering stack made five years ago. The only way out is to throw it all away and start anew — exactly what authors are discussing these days.
No control over developers. "The most precious resource is the community, which moves the project into its bright future." Haha, just don't look at developers, who move in any direction but forward. Some invent a twentieth geocoder, or tenth routing engine; some spend two weeks at data wrangling, only to come up with an unimpressive series of dots. "Hurray, I've managed to deploy a tile server", we hear. Congratulations, but no. It's 2018 outside, and we've got no developer environment, no integration tools, no financial support, no strategic plan. Just some lonely volunteers sitting on key elements of the infrastructure.
No control over license. Mappers want to protect their work, which is understandable. From this were born all the copyleft licenses, to make the world a better, more open place. But there was a flaw. To succeed in this world, you need to learn to bargain. To take a buildings dataset from government, and provide them with geometry updates. To allow a booking service to not open their data, as to get a million and a half verified hotels, and be able to improve position errors in a service used by hundreds millions. And so on.
Our license forbids all that, which doesn't hurt third parties much: they've got enough data on their own. It is us who are hurt, because we cannot make any deals. Community members are on lookout to shut any advances. Even with trivial cases, we've got issues. Just this year I've seen half a dozen requests to use the map in various TV shows. And every time for similar questions, different answers were given. Nobody, not even the Legal Working Group, understands ODbL. But it is status quo, and in OpenStreetMap, status quo is king.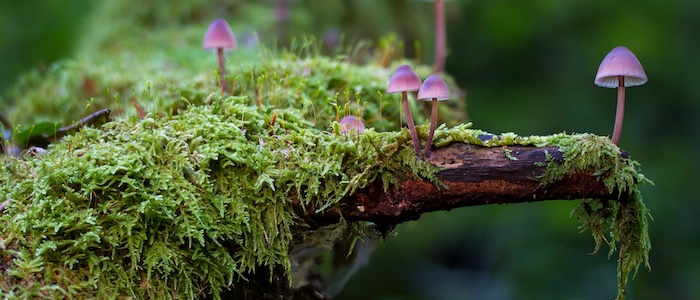 As you know, in this world to stay in place, you must run as fast as you can. I follow the news for Google Maps, Yandex Maps, 2GIS, and I see them trying new algorithms, fresh points of view. They change user interfaces, always improve data models, learn to communicate with their communities in new ways. They react to problems with structural changes. They have the power to change everything — or the opposite, to tidy up the data, smoothen edges, make it comfortable. They can buy and sell, to make their map better.
All the OpenStreetMap community can do is to gather for a weekend to trace buildings in yet another town. That's why the main use cases for our project are humanitarian initiatives and serving as a base map layer, when one cannot afford a proper map. Try remembering, what major news we had in the past year, worthy of articles in big tech blogs? A new JOSM release with whitespace trimming in tags?
I agree that relying on a proprietary map means giving up some control to a corporation. But are you absolutely sure you want control over every part of carthographic stack? Do you have enough money for that? A commercial provider can change its terms and put you in an unconvenient situation, but unlike OSM, you can make deals with them. A company is people, who have all the power: you can call them and bargain for better limits, or ask for a help with mapping. You are a client to them; to OSM you, when wanting something for your business, are worse than nobody.
That's why OpenStreetMap stopped growing. On the charts, you can notice negative trends brewing. Like Wikimapia around 2011, our project has tapped out its meanings. With the current direction, we have ten years, after which we would look like Wikimapia does now: lots of data, no community, who have defected to alternative projects. And then people who chose OSM as a replacement to Google Maps, would have to think again.
In the next year or two we must fix at least some of the issues and find new directions for the project. The "free as in beer" narrative, constant for the past ten years, turned from progressive to pathetic. The main question is, why would you want OpenStreetMap, when you can choose from any of alternative maps, each of which is better in some aspect. And don't start with "but my yard is mapped better here". Maybe we plan to revolutionize geography teaching worldwide, or become a universal base map for everyone, or become a framework for experiments in modern carthography. Any answer will do — as long as you are prepared to work.
Until then, most companies would prefer Google Maps.