When I developed the map style that you can see here from OSM-carto one thing that I didn't carry forward was the representation of borders. Partly this was because it's not easy to separate maritime ones from non-maritime ones, the the purple maritime country borders frankly don't look very nice: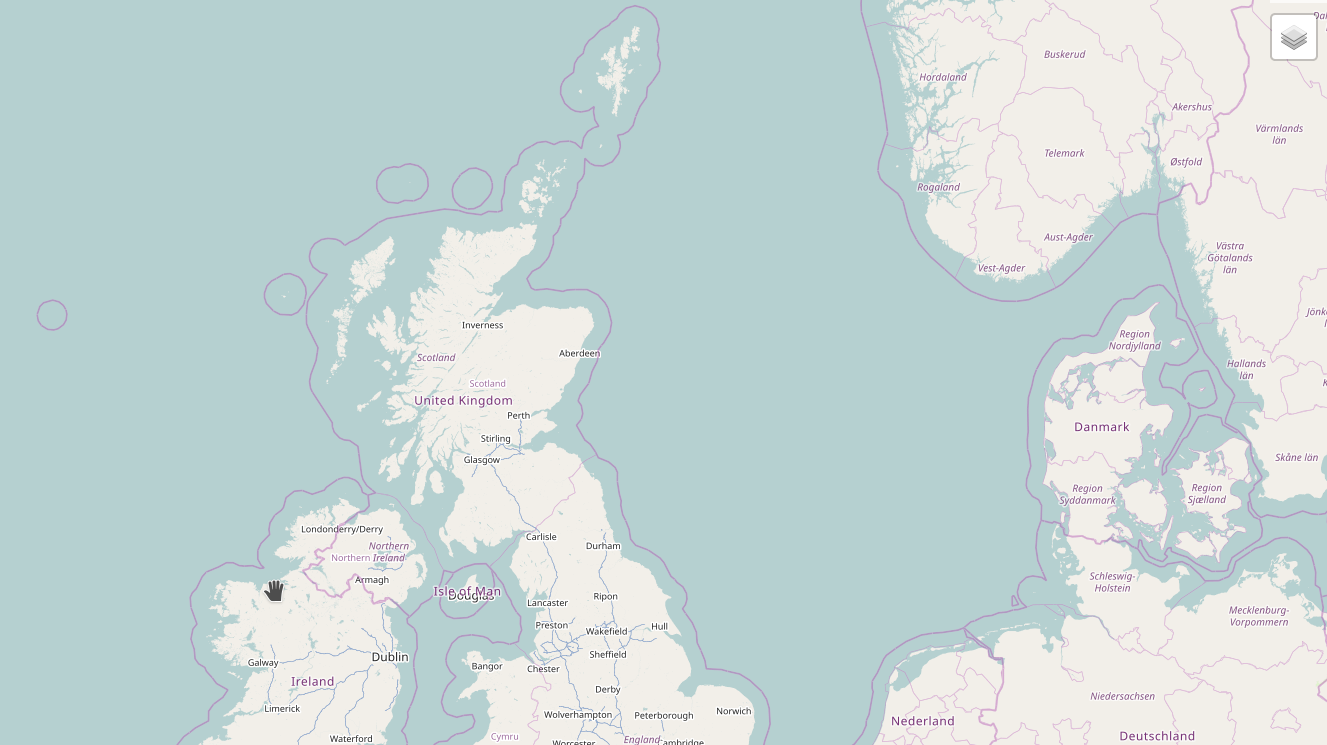 Partly it was also due to "clutter" - I didn't want an arbitary boundary to get in the way of a river or stream or other feature.
Sometimes however, it would be useful to see what borders are where, so why not do it as an overlay? This turned out to be rather easier than anticipated.
Firstly, a separate database was created (called "gis2"; by default an OSM Carto-based style will use "gis" as a database). That was set up as per the createdb section of the switch2osm guide. The reason for using a separate database was mainly to allow boundaries to be loaded independently of the rest of the data (and for a larger area if desired), but it would also allow different sets of boundaries to be loaded, if that was needed (some countries have legal requirements about how they are displayed on maps, and these may not match on-the-ground reality or the requirements of neighbouring countries).
The next job was to load some data into it. Normally I'd reload data using this script. For boundaries I created a version of that that used osmium, osmconvert and osmfilter to select only boundaries from the data and remove non-boundary tags that might render too.
After processing, the file with just boundaries in it was around 1/30 the size of the original file, so loading the second database with all of Europe's boundaries wasn't a problem.
Next the style needed to be changed so that boundaries were displayed over transparent tiles. This was done by changing water-color and land-color in style.mss to "rgba(0,0,0,0)" in each case.
Finally and most importantly, the style needs to read data from "gis2" rather than "gis", and that's defined as the "dbname" in project.mml.
The results can be seen here. Select "Controls" and then "Boundaries" from the layer switcher to turn them on and off.
An example of a map without boundaries is: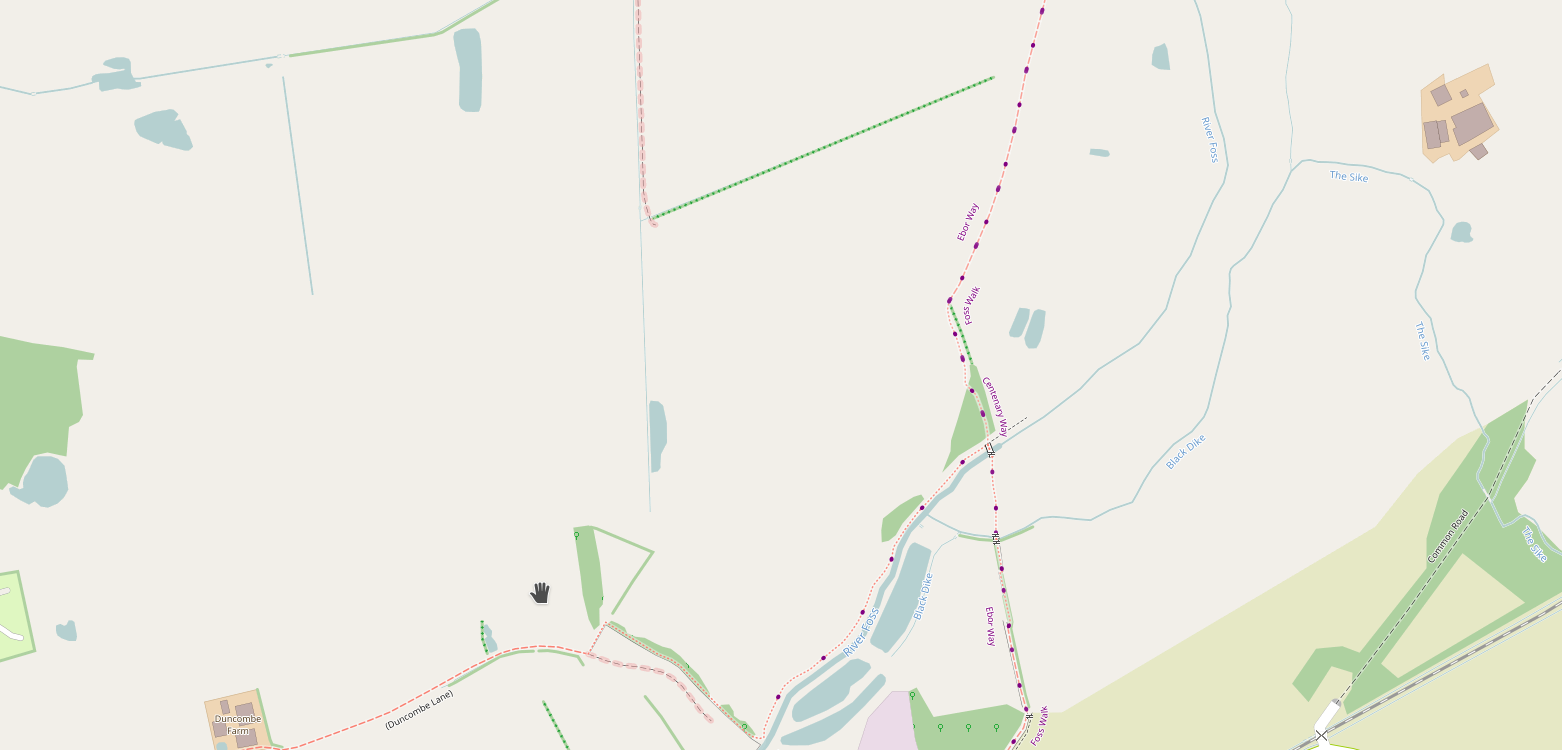 and with is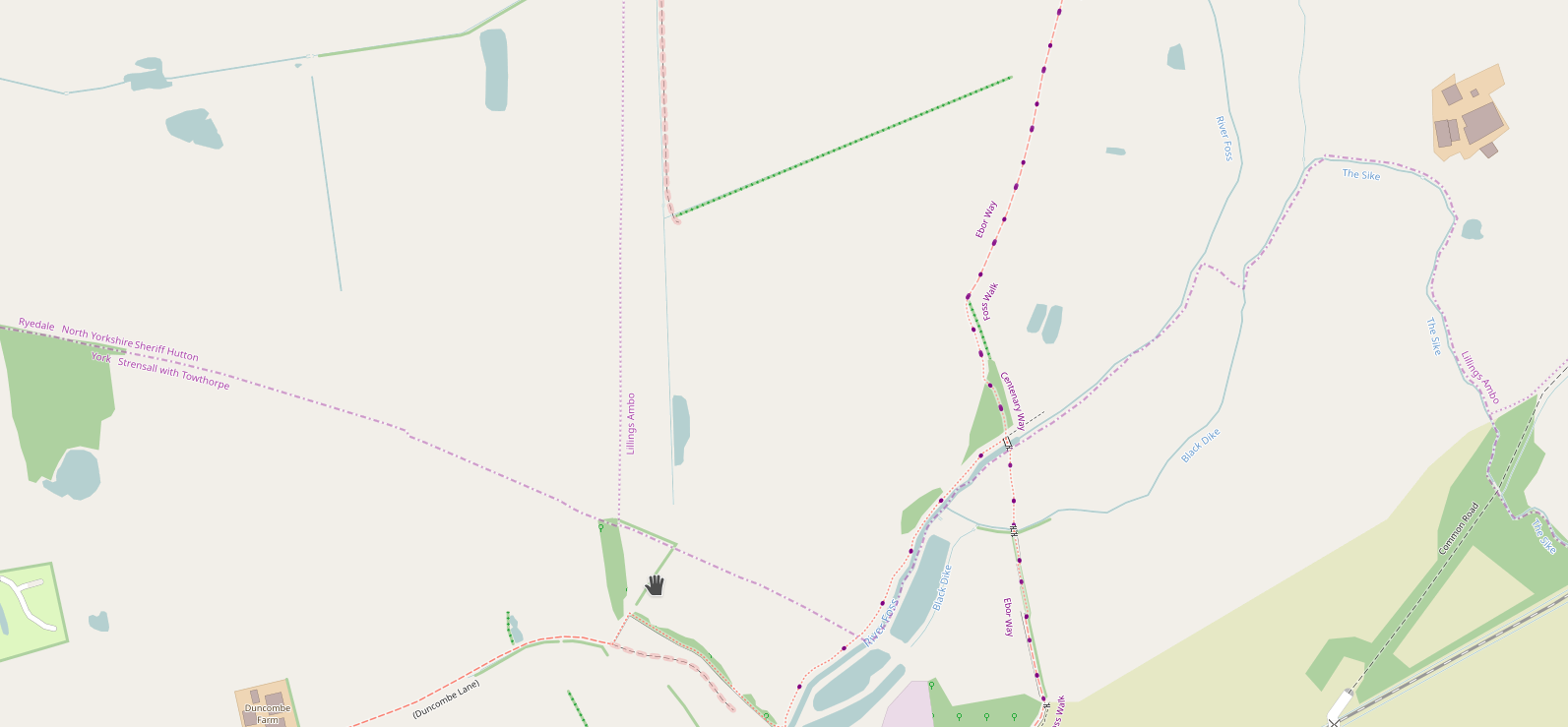 Surprisingly, even though walking routes and boundaries are both labelled in purple, because boundaries are the only purple linear feature, there isn't any real confusion between the two.

Location: Lillings Ambo, North Yorkshire, England, United Kingdom