A long time ago when I was starting the mapping in OpenStreetMap, I always wondered how I could see all the changes that have been made in a map in my area or another place where I worked, and have those changes in the JOSM background, and at the same time to make editions or verify according to the objects changed.
OSMCHA + Changeset-map are good tools to visualize the changeset, the plugin is consuming those API services to display the changesets. I am a fan of JOSM for faster editions with the high quality. Having these changesets in JOSM background helps to visualize the changes and edit the objects whether is necessary according to the made changes.
How it works?
Set the map view in the place where you interest, pressed the button Get Changeset in the area, it will get the changeset, you can display more than one changeset.
If you want to display a particular changeset you can set the changeset id in the text field and pressed the button Display changeset
Check the Legend for each object!!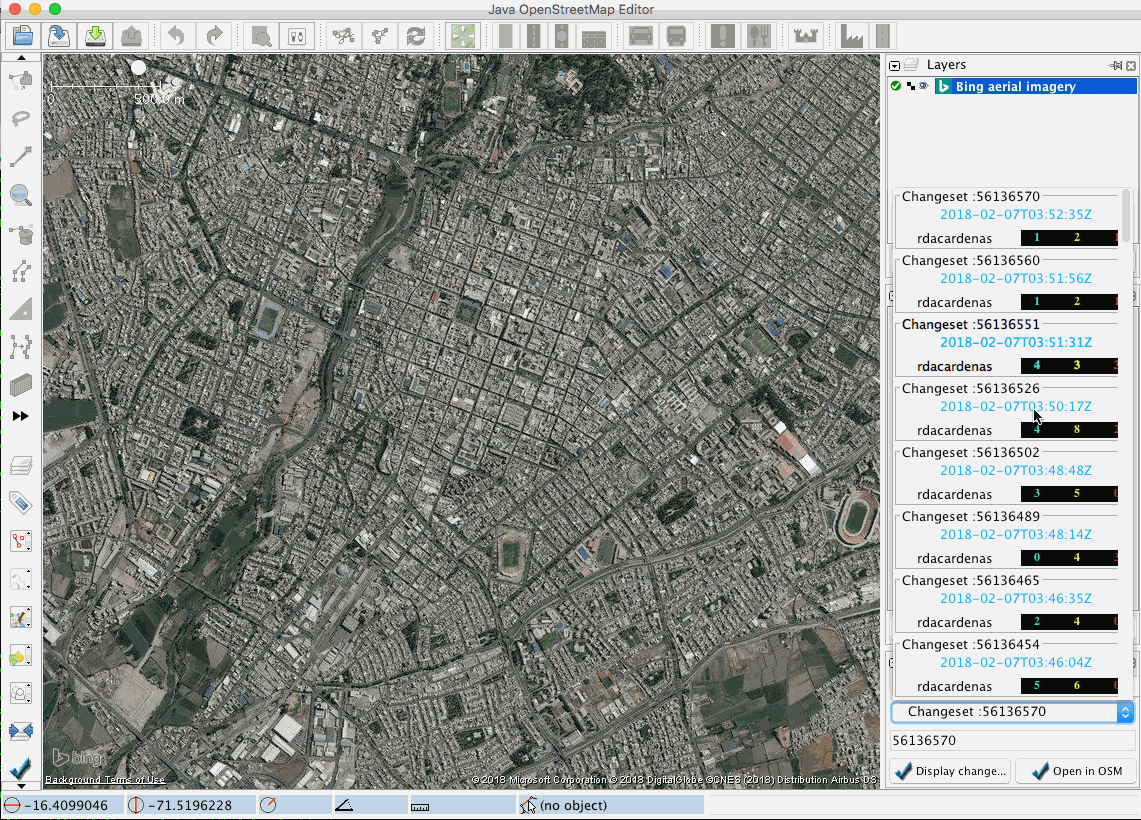 Repository
Any questions or suggestions just drop a ticket 👉 https://github.com/JOSM/changeset-viewer/issues
---