Over the past two weeks I have been trying out some new methods to uncover user focus on the map. Investigating this idea of user focus includes questions like:
Are there areas where a specific user edits more frequently or regularly?
Are there multiple contributors who focus on the same areas?
Do these activities correlate to "map gardening"?
To answer these questions, I've put together an interactive map, similar to How Did You Contribute to OSM by Pascal Neis , but with the addition of being able to compare multiple users through the years.
Please Note: Requires recent versions of Google Chrome (recommended) or Firefox (>=35).
How does it work?
Using the annual snapshots osm-qa tiles, I have calculated the following statistics for each user's visible edits at the end of each year on a per-tile basis:
of total edits

of buildings

of amenities

kilometers of roads
With this information, we can look at areas of specific focus for a given user by applying minimum thresholds. For example, here are most of the tiles edited by seven different users in 2011: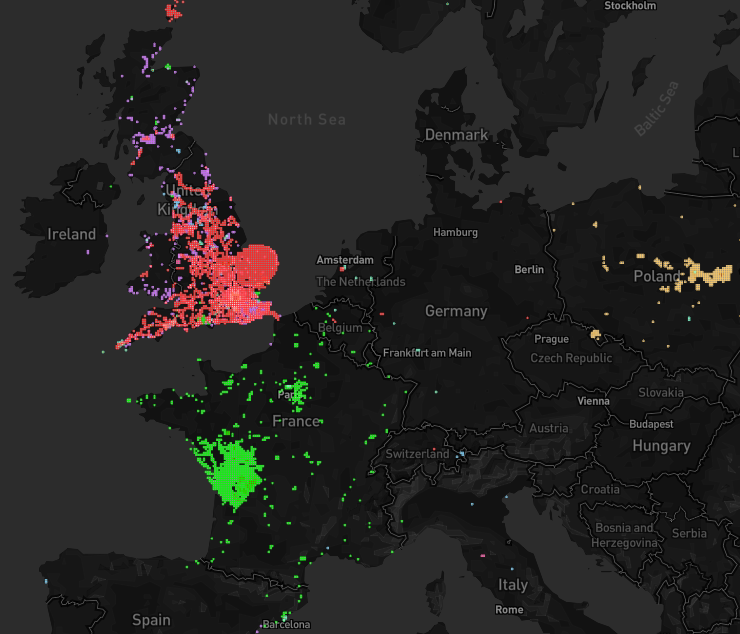 When we increase the threshold for minimum percent of edits, we see that though this particular user has thousands of edits all over the Country, 70% of his edits are on this one tile!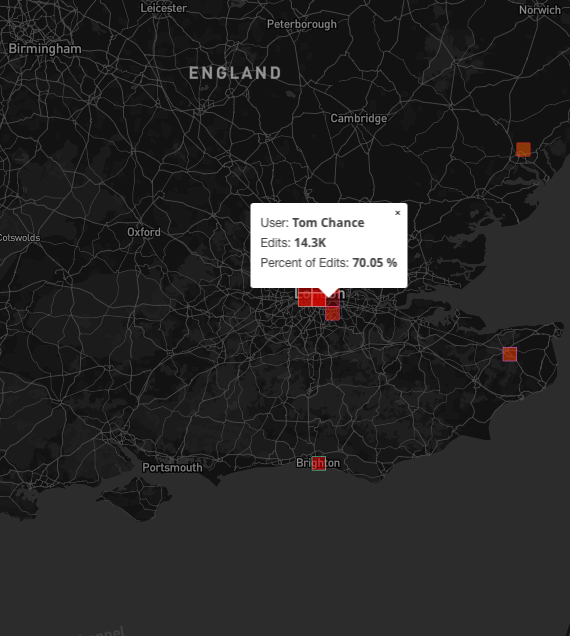 Just by playing around with this map, it seems that even users with millions of edits always have a handful of tiles where they seem to be significantly more active. Of course this begs the question, "is this the user's hometown?" or perhaps even more importantly, "is this user contributing local knowledge to these particular tiles?"
When you zoom in close, you can click on any given tile and get a list of the top 100 contributors on that tile for the year. Clicking on any user in that list will load their edits onto the map.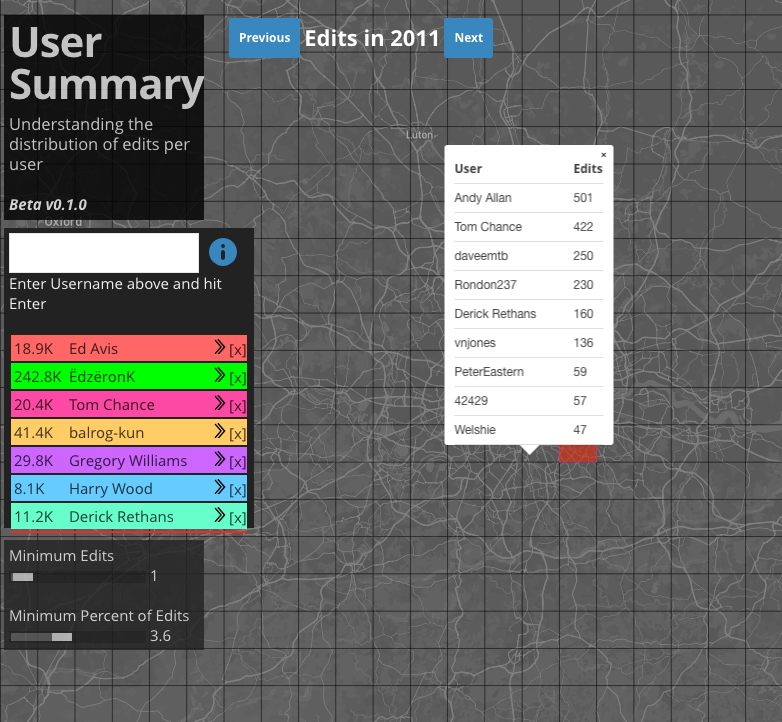 What's Next?
This is just the first step of many to come in doing community detection in OSM through social network analysis!

More to come! Jennings

Location: Goss-Grove, Boulder, Boulder County, Colorado, 80309, United States