I updated the "Long Names Of OpenStreetMap".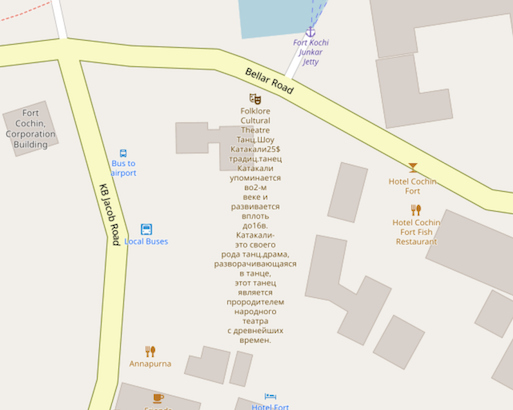 Now there are 722 long names, that is, objects with a name longer than 150 bytes.
I haven't run a full update since October 2017. Back then there were 464 long names. So I guess we're getting worse at keeping our names short.
It looks like bus routes with very long name values are becoming more widespread. For example here is the "391 "B": Veresegyház, Misszió Egészségügyi Központ => Veresegyház, Dukát utca => Veresegyház, Cserje utca => Veresegyház, Eötvös utca => Veresegyház, Újiskola utca" bus route. Snappy name!
Maybe I should've limited by character count rather than bytes. Cyrillic scripts are at a unicodey disadvantage, not to mention chinese.
Not all of them cause wacky rendering like the theatre example in the screenshot above (node).
I do think they all have something in common though. Using the name tag for something which isn't really a name.
There's some more details and comments on my original diary entry about this. From a tagging policy perspective there's a discussion (so far just between myself) on the wiki: "Very long names. bad practice/bug?"