It took us 2 years, and 22 days but it's now "complete." 😉
Well, at least, all the published tasks has been completely reviewed, resulting in 39,129 mapped schools out of the 39,966 tasks. An additional 837 tasks has also been reviewed but was deemed unverifiable, or needed further information.
The school dataset was informally released to the OSM-PH community in 2013 but languished in the pipeline because of a murky data license until official permission to use it with OpenStreetMap was obtained in 2016. Even with that out of the way, it still needed tons of work before it was ready for use.
In October 2019, the cleaned-up dataset was made into a MapRoulette challenge, as a practical mapping exercise for MapAmore's mentoring program for NSTP volunteer students from the Polytechnic University of the Philippines' campus in San Juan City.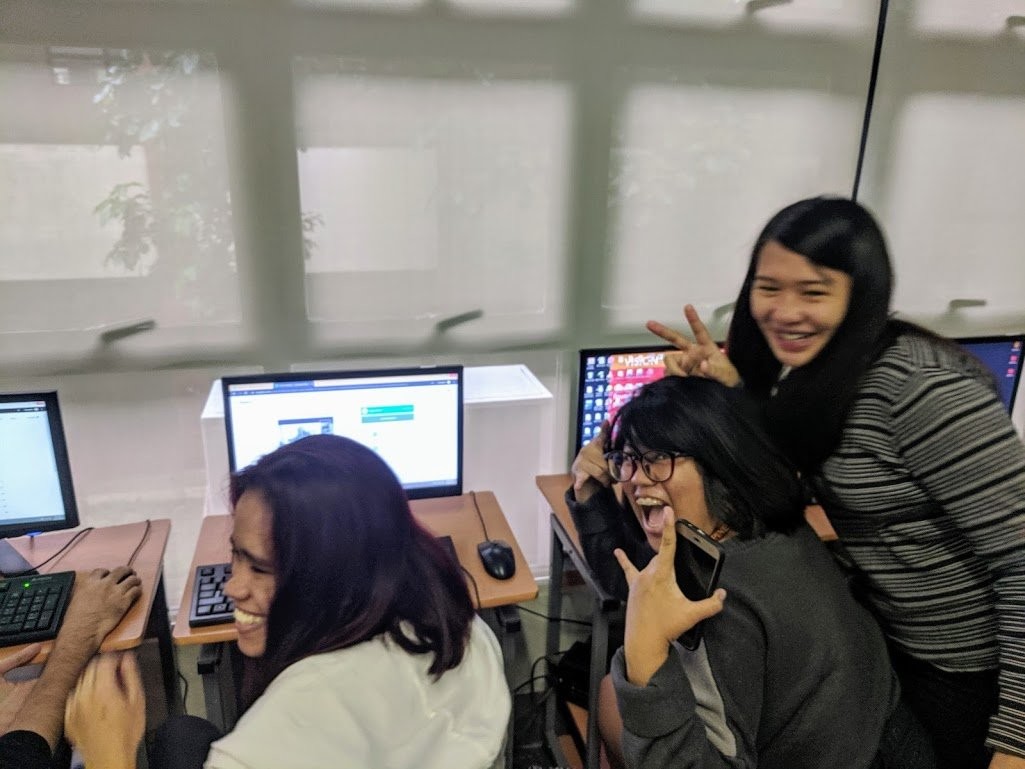 However, a few months after we started, the coronavirus pandemic ensued, and we were unable to pursue the mentoring program, or face-to-face mapathons. Thankfully, a wider OSM community took up the slack.
School data in OSM
At the end of 2018, there were 16,445 Philippine schools in the OSM database. Today it has grown 284%, at 46,638 schools, and most are mapped as polygons, with additional attributes added, thanks to information provided by the Department of Education.
You can download the Philippine school dataset using this Overpass query.
So, how was it?
Apart from the obvious, that is mapping the schools themselves, the effort positively impacted OpenStreetMap in the country, and has substantially improved the fundamental quality of the local OSM database (e.g. routing for navigation, place names, and schools, of course). The schools became effective proxies of previously un-mapped settlements in the Philippines. Many contributors has added other features, including remote sitios (hamlets) and purok (zones), local parks, gyms – even flagpoles! – while working on their respective OSMaPaaralan tasks.
OSM in the Philippines now has the most comprehensive open dataset for schools, with more accurate geographic locations verified through up-to-date aerial imagery. Most school buildings, as well as surrounding highways has been mapped, too.
We have learned that direct engagements through mapathons is a fun and fast way of completing a large number of tasks, and investing in quality training is paramount to ensuring quality output.
We also observed that using RapId instead of regular iD allowed us to maximize our investments in training, and tap the power of artificial intelligence detection of road networks.
It also goes to say that "deadlines" won't always work. In the beginning, I projected the project's completion within 12 months, with regular mapathons from our NSTP mentoring program, and the contributions of the general community, but the corona virus way-laid those plans.
In the end, the Pareto Principle (aka the "80/20 rule") held true: a smaller group of people contribute the most number of features. In our case, from the pool of 1,577 usernames who've added at least one Philippine school in OSM, a handful of contributors were responsible for 79.74% of total schools added.
All contributions, of course, are valuable. This understanding is important if you're embarking in any similar effort, to learn why these mappers are motivated (altruism, personal goals, ideologies, etc.) and how to effectively work with them.
Thank you!!
Our warmest thanks to everyone who mapped a school in the Philippines – and those people and orgs external to OSM who supported (venue hosts, snack donors, Internet service support, your kind words) us ! 😍
Just for fun, here's a wordcloud of usernames who has mapped at least one school in the country:
radikal ang mag-mah̶a̶l̶pa
* Auto-magically generated using wordclouds.com using weighted usernames based on OSM data count of schools contributed. A high-res version of this image is available here.
What's next?
We're excited with what's possible with the data:
Next year, we're having a national general elections, and apps could leverage this dataset in assisting (new) voters to find their respective polling precincts.

the feedback could be useful for adding missing, or mislocated schools, too

It would be easier for local authorities to update their disaster preparedness plans, since schools in our country are often designated or utilized as a shelter during emergencies.
There are still over 4,000 unpublished tasks (because of issues with their provided geographic locations – missing, invalid, or improbable) and we are planning to make these available soon. Perhaps, as a monthly project to tackle at the province level.
We've requested Education department to release additional datasets for schools created after 2012, and informed them of the improved version available in OSM.
Or, somebody from the local community might come up with a different project altogether!
Location: Combado, Bacong, Negros Oriental, Central Visayas, Philippines