Ordnance Survey have recently released their November 2014 version of OS Locator, the comprehensive gazetteer for GB. According to my calculations there are 12,201 new or changed entries and 10,203 removed entries since the last release in May.
I've updated my comparison tool Musical Chairs with the new data. New entries tend to show up prominently in the "recent relevant updates" view mode for a week or so after an update, so this is a good way of taking a look at what's changed in your area.
I'd suggest GB mappers take a look at their area, even if not for the purpose of mapping - new releases of Locator often reveal some interesting things about new building projects and developments.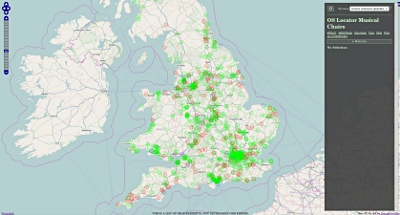 Additionally, I've recently added RSS feeds to musical chairs to make it even easier to monitor your area for possibly problematic changes.