Next weekend is OpenStreetMap's 10th anniversary and people around the globe are celebrating.
If you've been around OSM for a while I'll bet you have a pile or two of these old flyers which have now been superseded by these ones, generously produced by Andy Allan. These old ones are therefore kind of useless. However, not being one to want to throw things away I've been searching for a use for my old ones for a while.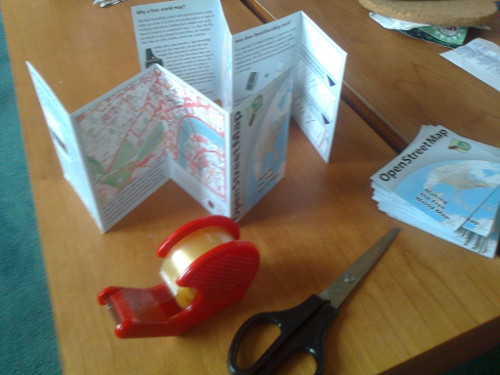 You will need:
Scissors
Tape
Two old OSM flyers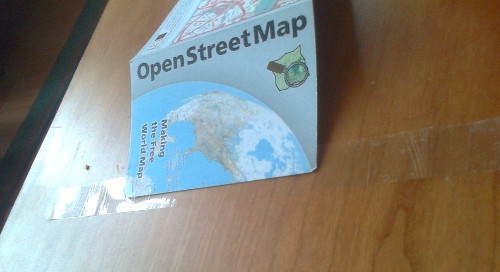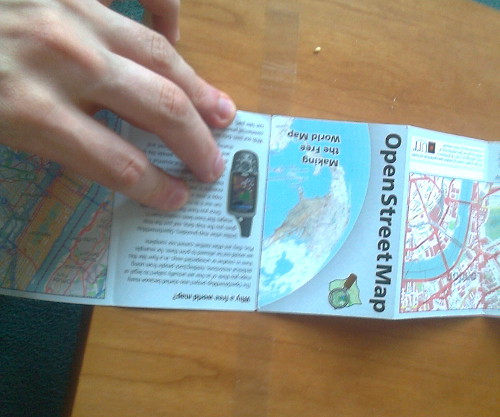 Use tape to join the ends of two flyers, making sure you get the orientation the way you want it.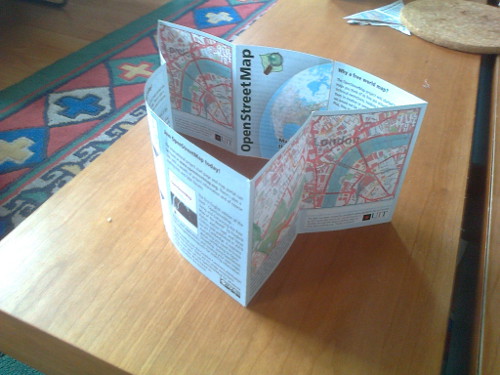 Join the remaining ends of the flyer strip, producing a continuous ring of flyer.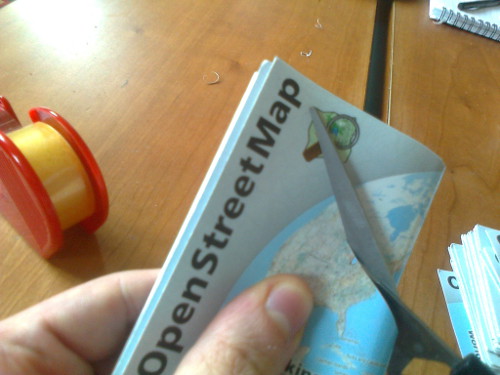 Re-fold flyer ring back on top of itself and cut off top corner at approximately 45 degrees.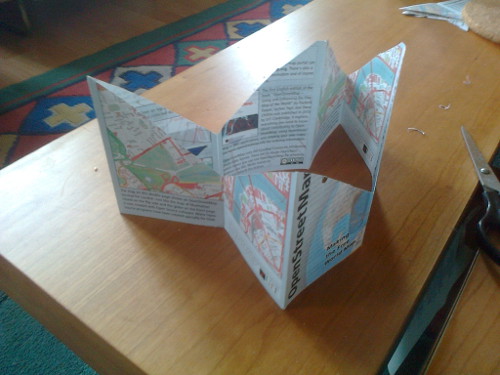 Unfold, don: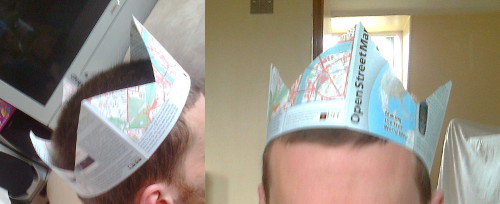 And.. oh god I look like an idiot.
Happy birthday OpenStreetMap.