I wrote a blog post on how you can create your own aerial imagery and 3D models of streets with the built in iPhone LiDAR sensor and open source tools in the OpenDroneMap package.
I've found you can attach your iPhone to your bike and generate LiDAR point clouds of the kerb and cycleway infrastructure if you go slow!
https://jakecoppinger.com/2023/03/generating-aerial-imagery-with-your-iphones-lidar-sensor/
Let me know what you think! I appreciate any feedback or improvements on the process.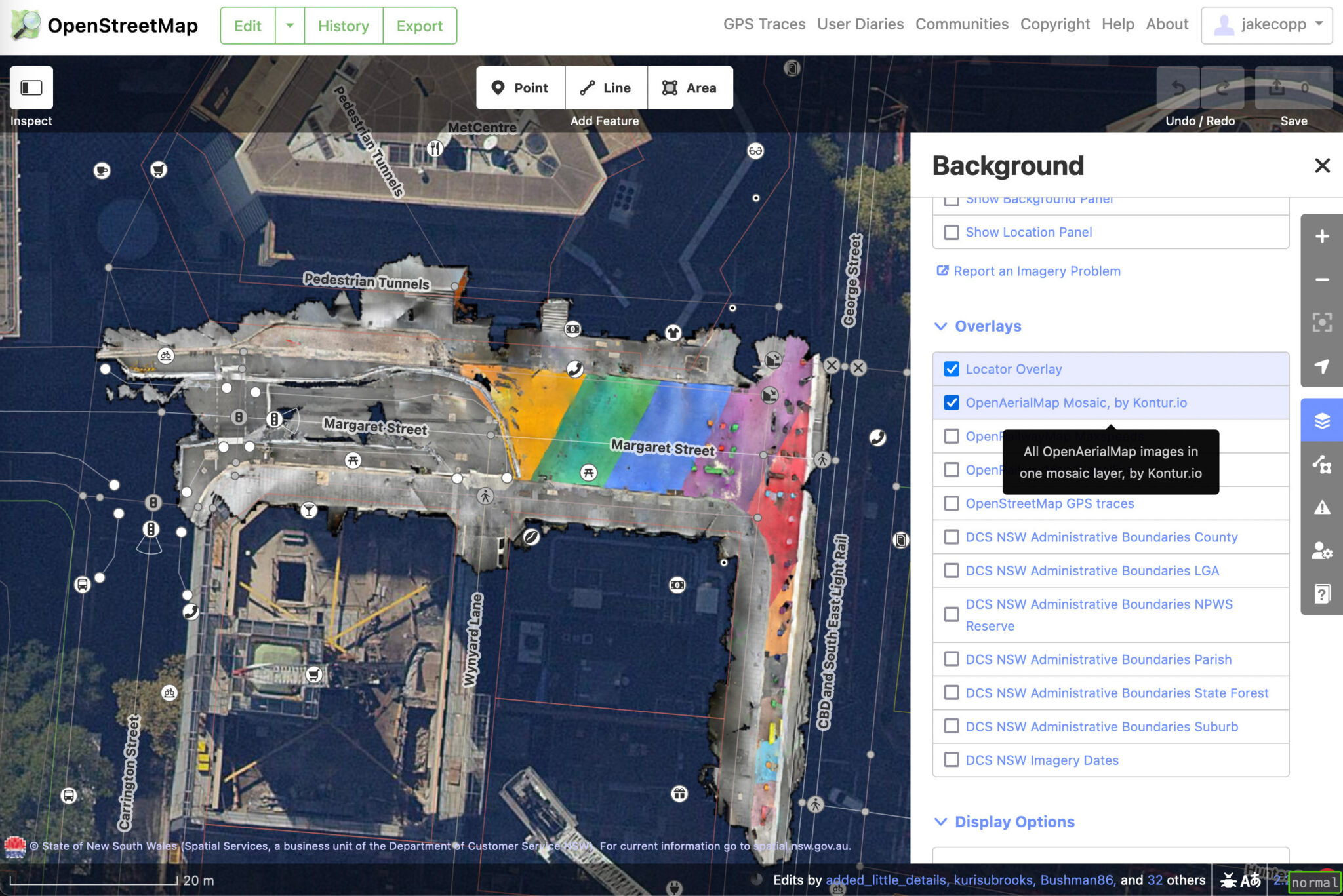 Location:
Quay Quarter, Sydney, Council of the City of Sydney, New South Wales, 2000, Australia
---