Generating the URL
1-Download the Chrome plugin at this URL: https://github.com/janosrusiczki/strava-heatmap-to-osm-background/archive/master.zip 2-Unzip the plugin in a folder on your computer. 3-inside the unzipped folder of the plugin edit the file (open with notepad) manifest.json, in line 16 change from ["heatmapToOSM.js"] para ["background.js"] 4-Open Chrome, click the 3 dots and click More Tools> extensions. 5 -click upload without compression and select the folder in your computer 6- Access the website https://www.strava.com/heatmap and login. 7 -after login, click on the extension icon, this will copy the address with the necessary parameters to see the layer in high resolution.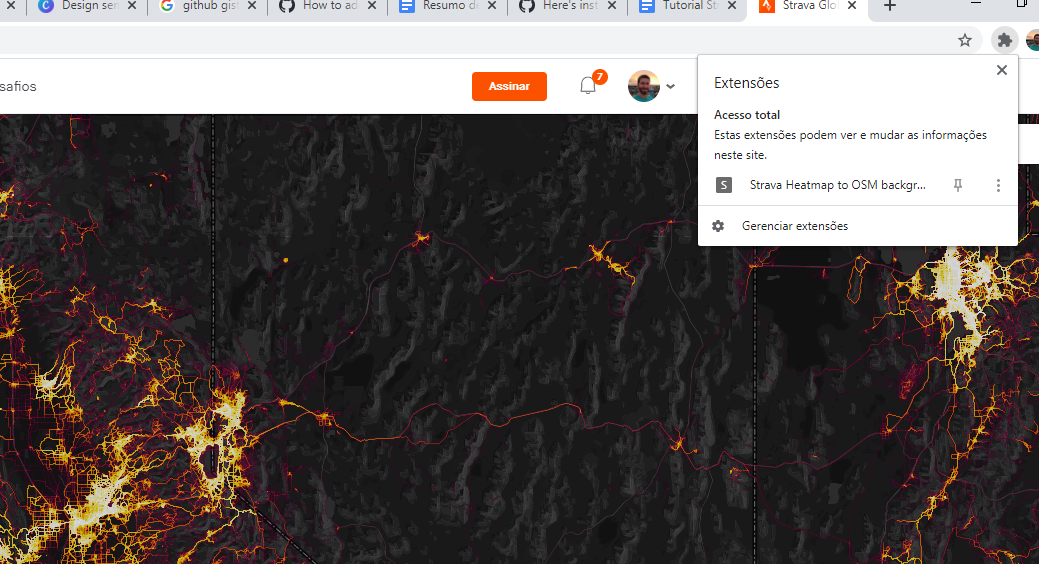 Use in ID:
1-Enter http://www.openstreetmap.org and click edit. 2-Within the edit mode click on the Layers button. 3-Click on custom and paste the copied address from the Chrome extension.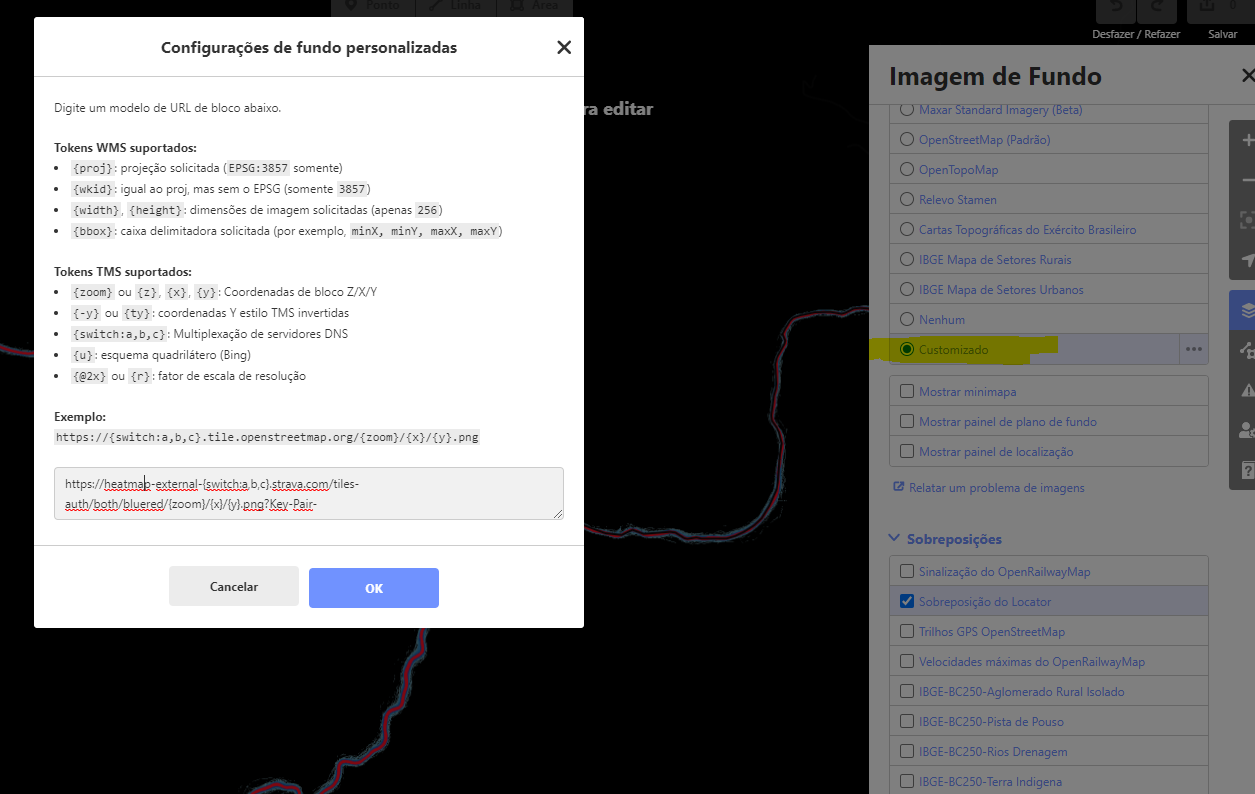 In ID editor there's a limit in the zoom, it stops at 15.
Use in JOSM:
1-Click Layers> Layer Preferences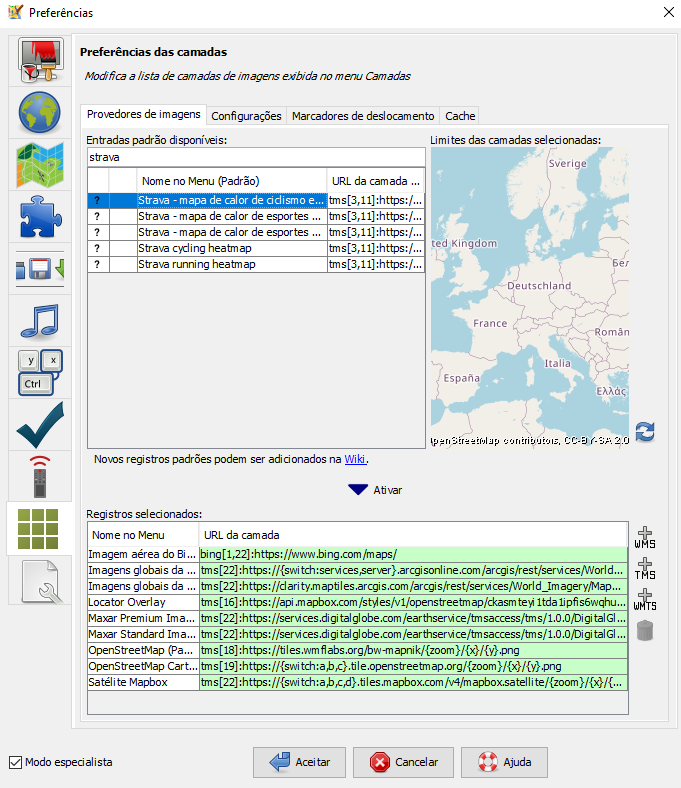 2-Select the Strava layer and click activate. 3-Double click on the Strava layer in the green frame.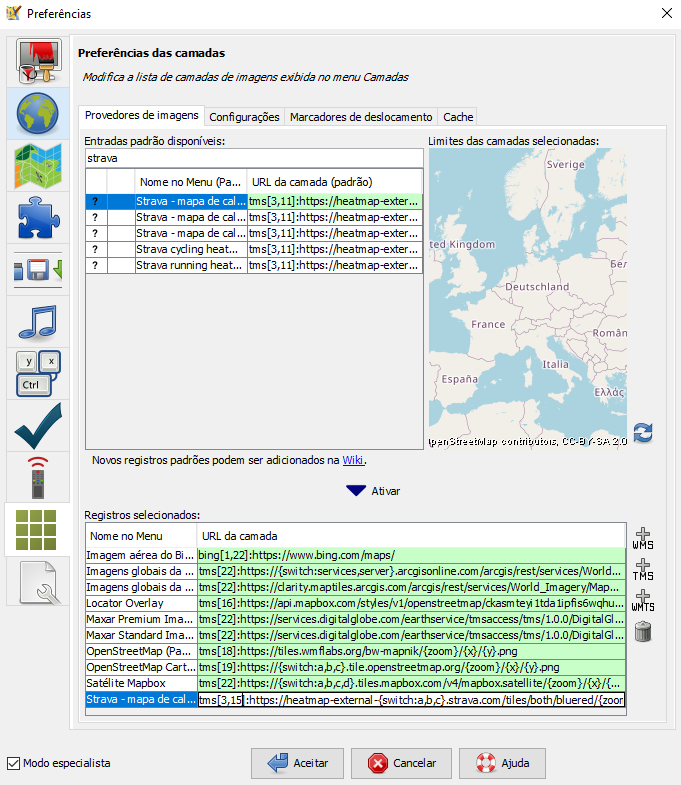 4-Modify the address, putting 15 in place of 11 and https onwards, paste the address you copied into Chrome. Ready to use JOSM normally now. 5-Also activate Locator Overlay layer so you can have a general overview of missing streets, misaligned ways, etc.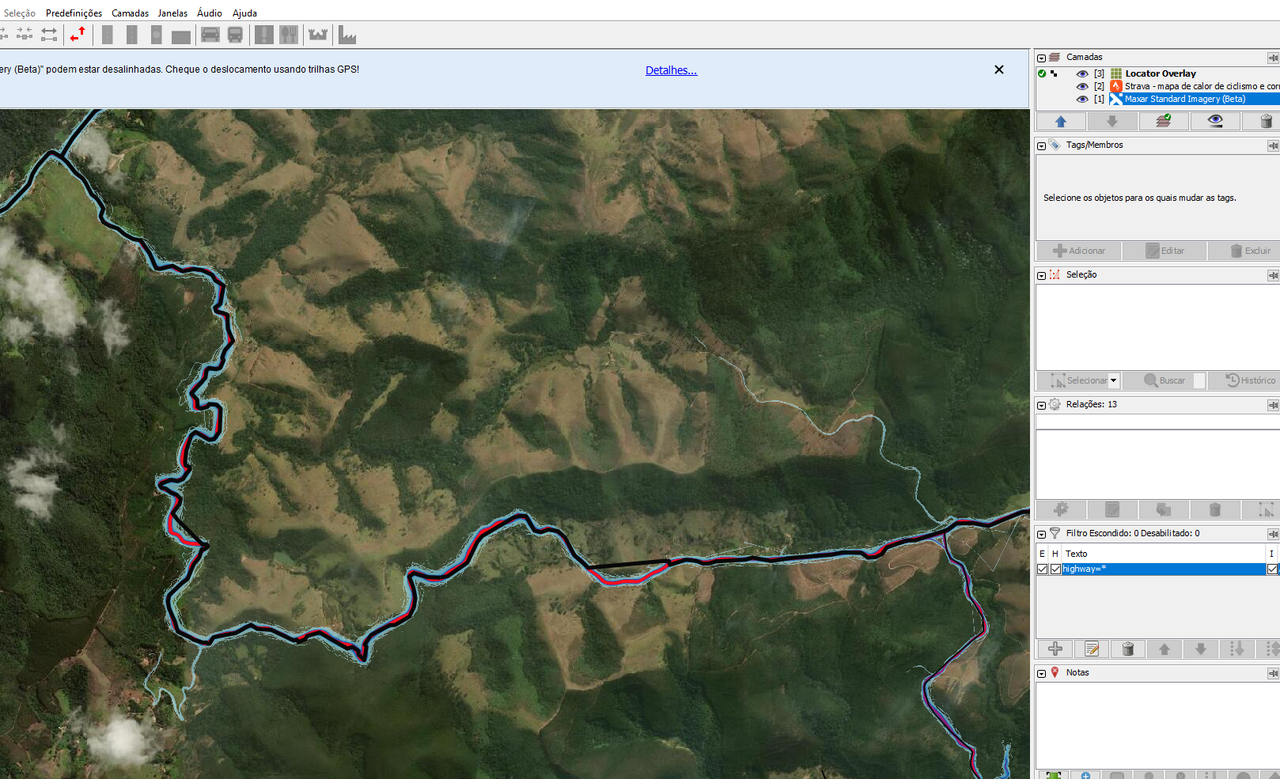 PS.: If you don't want to use the Chrome extension you can see the manual mode at this address: https://nuxx.net/blog/2020/05/24/high-resolution-strava-global-heatmap-in-josm/
---