Last week we published the latest version of Maps.Me. It's got the major version number increase — 8.0. And not for nothing: there is a brand new "Discovery" button, which shows interesting places around you. There are christmas markets on the map — not from OSM though. You can register as a "local guide", meet new people and show them around your city. Hotels from booking.com can be filtered by price, rating and availability.
But that is not why the release is worth celebrating. The main thing is, we've made a metro routing!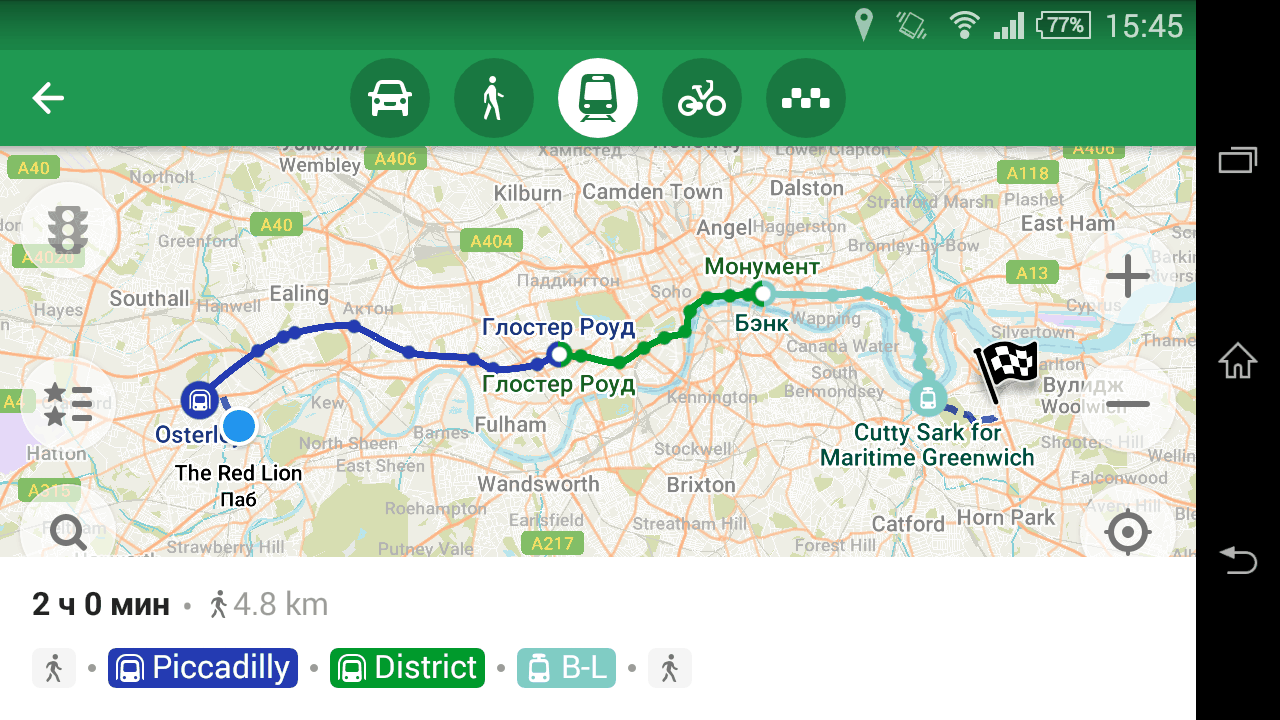 It won't be an exaggeration to say that this is the first even public transport routing application that uses solely OpenStreetMap data. Anybody can employ GTFS data, but using OSM is not that easy. All these relations — "route", "route_master", "stop_area", with enourmous tables in the wiki detailing their usage. Utter mess in the data, a result of mapping for a renderer. Very few people understand public transport mapping, so how did we even use it?
We started with a simple task: visualization and route planning for every subway and light rail network in the world. There are only 180 of these: 700 lines (which require at least 2100 relations, as you might know), 11700 stations. To map all of these, you have to get your tagging straight. And that's how the "Metro Mapping" proposal was made. Then I wrote the subway preprocessor, which takes a filtered planet file and produces an easy to use structure for every network, and a validation page, so you know what to fix.
And then me and a few other mappers started improving public transport relations in many cities, mainly in Europe. When we started, there were, like, three good metro networks. Just before the MAPS.ME release, there were 78 in 74 cities. I'd like to thank Claudius Henrichs for improving many routes in Asia: he's the first person outside our company that used the subway validator to improve public transport mapping.
Help us!
What's for the future? The second proposal about rapid transit mapping is being discussed right now, and in mid-January the voting will start. Please read the proposal and if in doubt about anything, write your questions on the discussion page.
180 networks is not too much, but we need your help. Not a city in the United States has subway routing in MAPS.ME. Zero cities in China. If you live in Asia or any of the Americas and want to have subway routing on your next trip, please read the Metro Mapping tutorial, consult the validation page for your country and fix the tagging in OpenStreetMap.
We'd like to see public transport from OSM being used properly, not only in rendering of lines. If you work on an application, please consider using Subway Preprocessor to provide rapid transit navigation for your users. We in MAPS.ME strive for OSM to be used in as many ways as possible, and we continue to work on making public transport from OSM available to everyone.