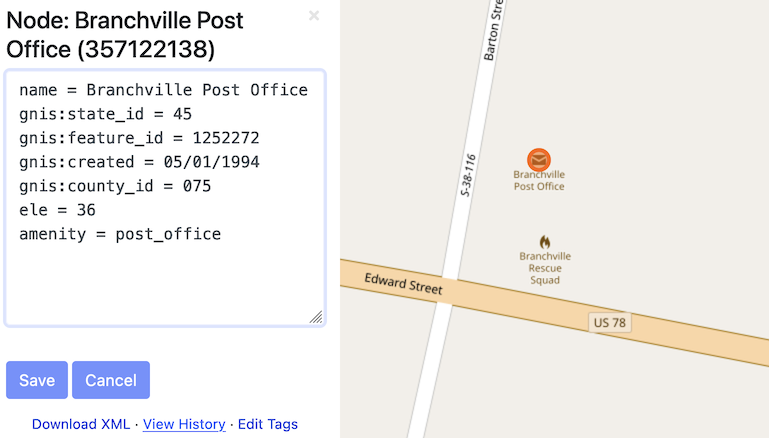 After my last State of the Map talk, some asked me where's that "Edit Tags" button on the osm.org website, to quickly fix any tags without launching Level0? Of course there wasn't one: I just quickly made up a text area with Firefox developer tools. But the idea was there.
Now I'm proud to show you that the button works, with a series of changesets to prove it. Alas, not in the website itself: to enable it, you must install a browser extension. Get yours for Firefox or for Chrome. After installing, open the iD editor once, and then look at any object page on osm.org.
This extension is a hack. It uses some undocumented things and will break when something changes in the code. Like, you need to first open iD editor for the authentication to work. If you don't see the "Edit Tags" link, refresh the page. It is flimsy, but you can edit the map with it.
Can this be done in the website code? Definitely, this change would be quite trivial. Couple hours tops. I'm tired of disputes with maintainers, but if you have a will to negotiate and push the pull request through the hoops — many people would thank you for that.
---