The first time to join State of the Map was one of my dreams since joining the Humanitarian OpenStreetMap Team Indonesia, and finally the dream was realized this year is State of the Map Asia in Dhaka, Bangladesh. Why be one of my dreams? Because this State of the Map is an international conference to share knowledge and experience in contributing to the mapping that uses OpenStreetMap or other data. In accordance with the expectations, I also have the opportunity to follow the State of the Map Asia through a scholarship program.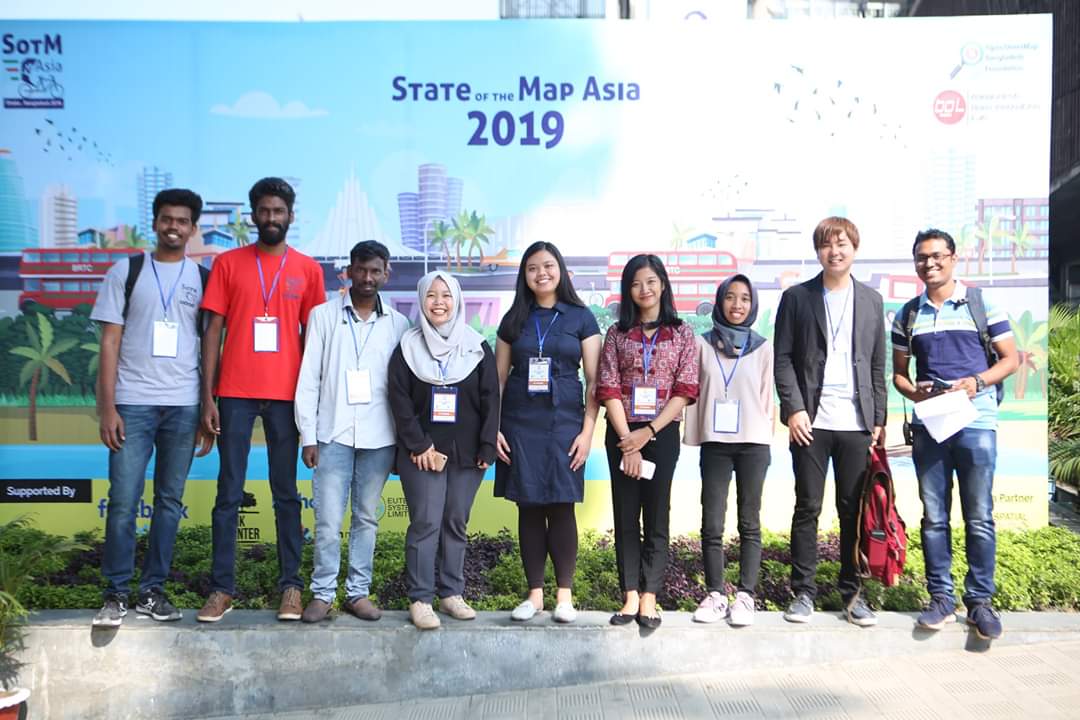 When I got the announcement that I received the scholarship it was a pleasure and I rushed to prepare the necessary needs to go to Bangladesh. This opportunity was also obtained by Silvia Dwi Wardhani and Tri Selasa Pagianti, they are my college from HOT-ID office. The first day arrived in Dhaka, Bangladesh at Hazrat Shahjalal International Airport at 01.30 am the Dhaka time I met also with two scholarship recipients who were waiting for pickup to get to the accommodation from the Committee of SotM Asia 2019, namely Monica (from Phillipines) and Suthakaran (from Sri Lanka).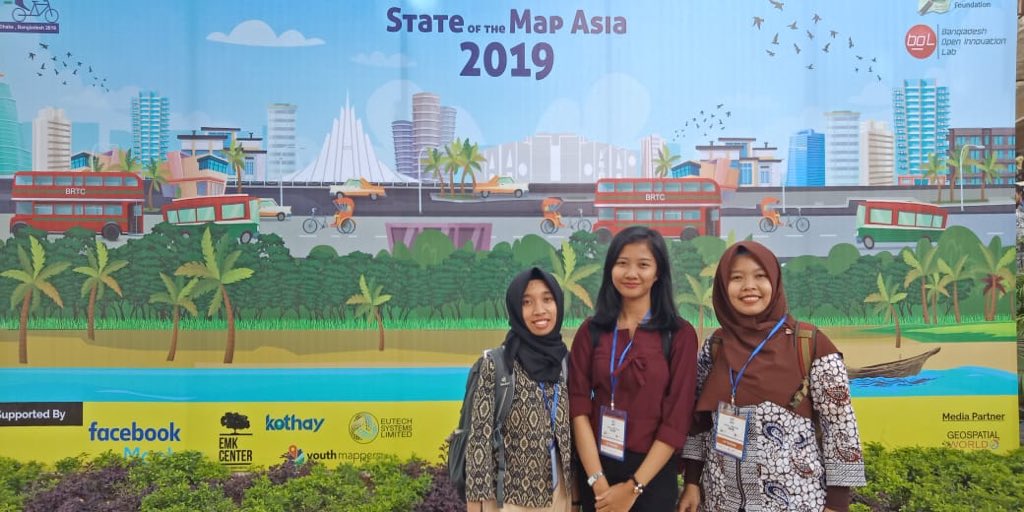 State of the Map Asia 2019 lasts two days, on 1-2 November 2019. During the events there will be various sessions ranging from talk, lightening talk, workshops and discussion panel. My session was on the first day at 16.30 pm at the Main Auditorium. My sessions are talk-type titled "Quality Assurance for Indonesia Road Mapping". My sessions about my experience as a Quality Assurance in Indonesia Road Mapping project. The project cooperates between HOT-ID and Facebook, which is to map the roads in Indonesia using Machine Learning. What a wonderful experience I have in this year by following the State of the Map Asia 2019.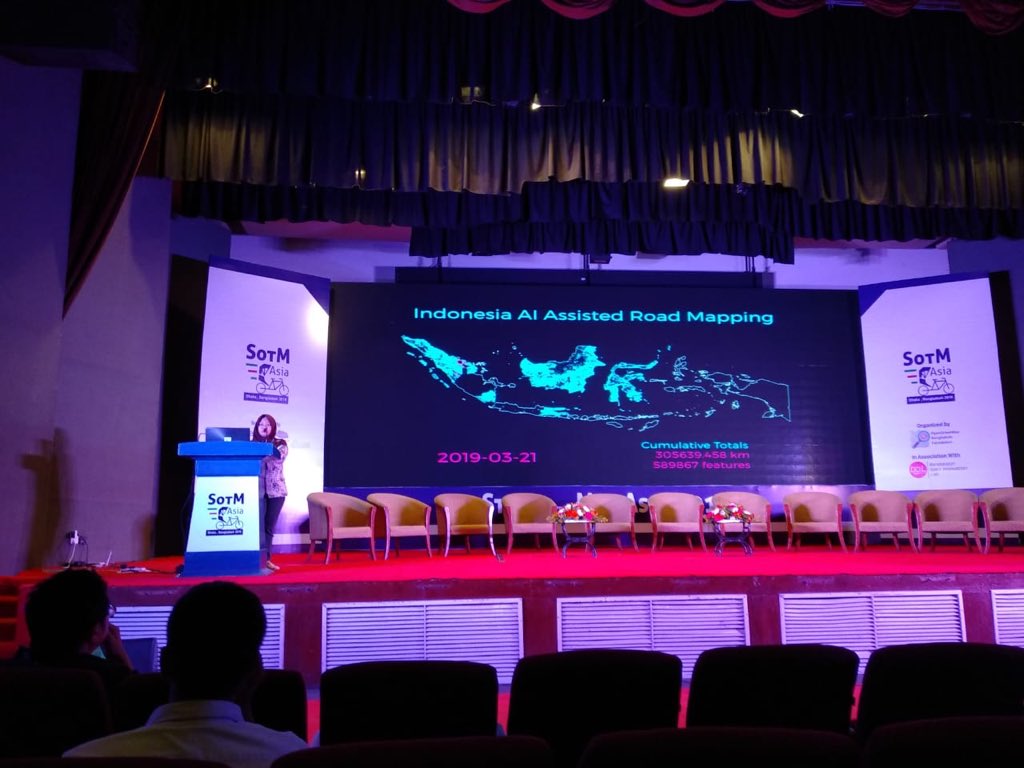 The amazing experience I get is to dare to speak English in front of the crowd of international class, sharing experience in mapping using OpenStreetMap and adding to international friendships network. A lot of new science I get on this occasion.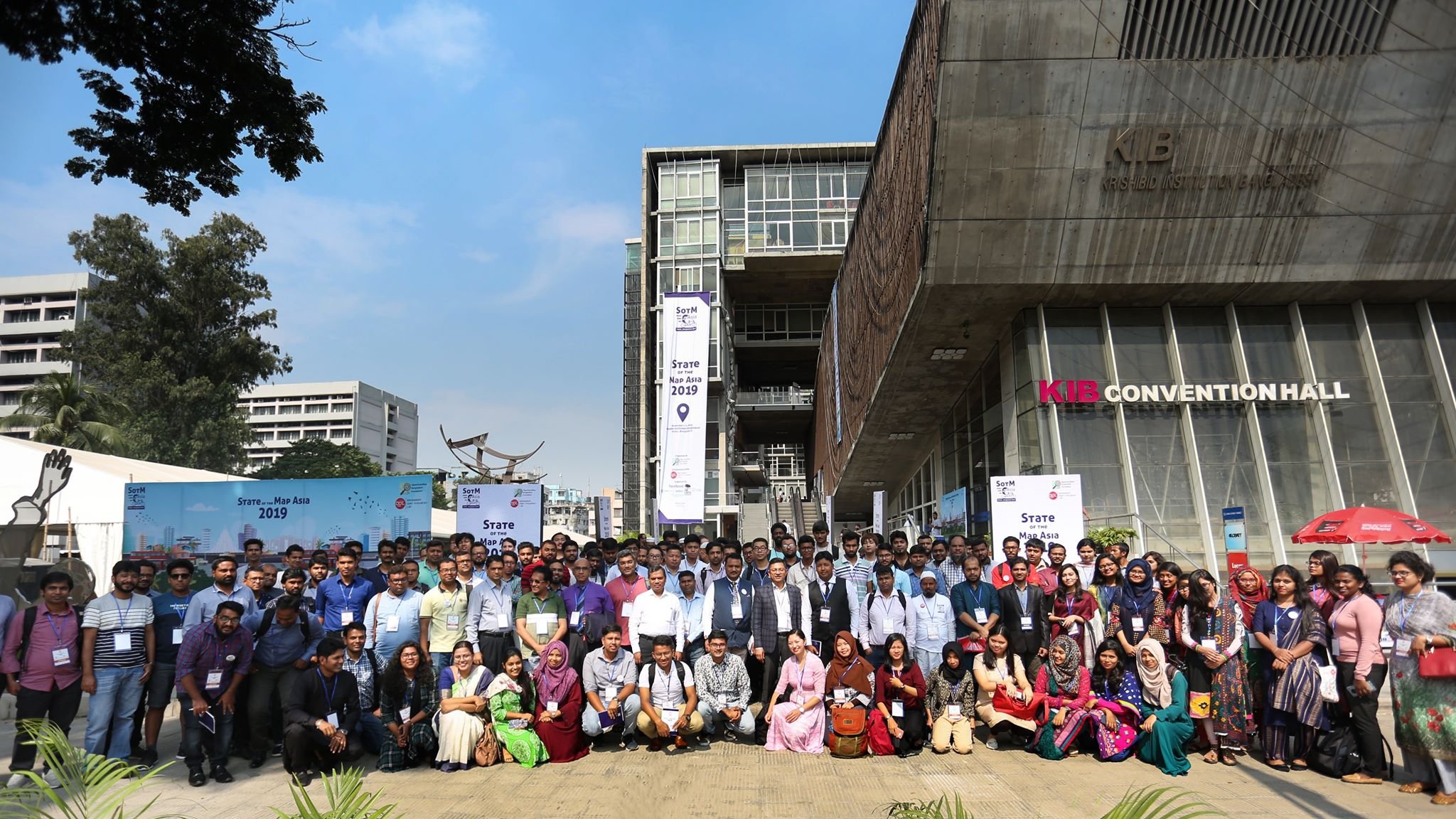 Thanks to Sawan Shariar as the chairman of Bangladesh Foundation OpenStreetMap, the organizers and volunteers who have compiled the event well, from the invitation until the last event. I hope to attend the next State of the Map both in Asia or Global.
Location:
RW 07, Tebet Timur, Tebet, South Jakarta, Special Capital Region of Jakarta, Indonesia
---