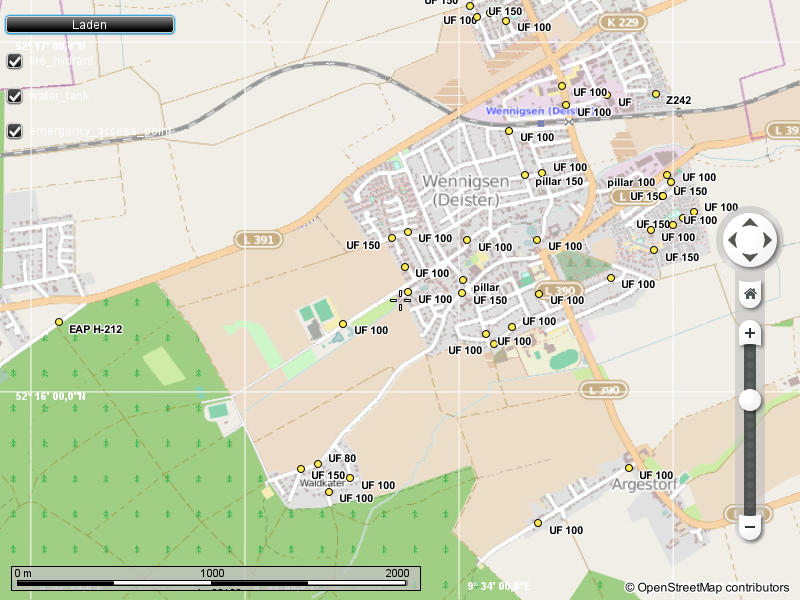 As an active firefighter I of course know about OpenFireMap. And I knew of highway=emergency_access_point way before the Weekly Task caused many more of them appearing in the database. But I always wanted to have something that is not a website, and something where I can customize what is shown.
Using the awesome library of Marble I was able to hack together OSMhyd, a Qt-based application that shows fire hydrants, water tanks and emergency access points. Of course this is far from complete, but maybe it serves someone else as inspiration.
If you are interested a bit more in the technical details and future directions I've written a bit more about that in my KDE related blog post.