I'm happy to announce the launch of a new in-browser Curvature map with worldwide coverage. Now you can browse the map without any need to download KML files and open them in GoogleEarth. Planning trips on twisty roads has never been easier.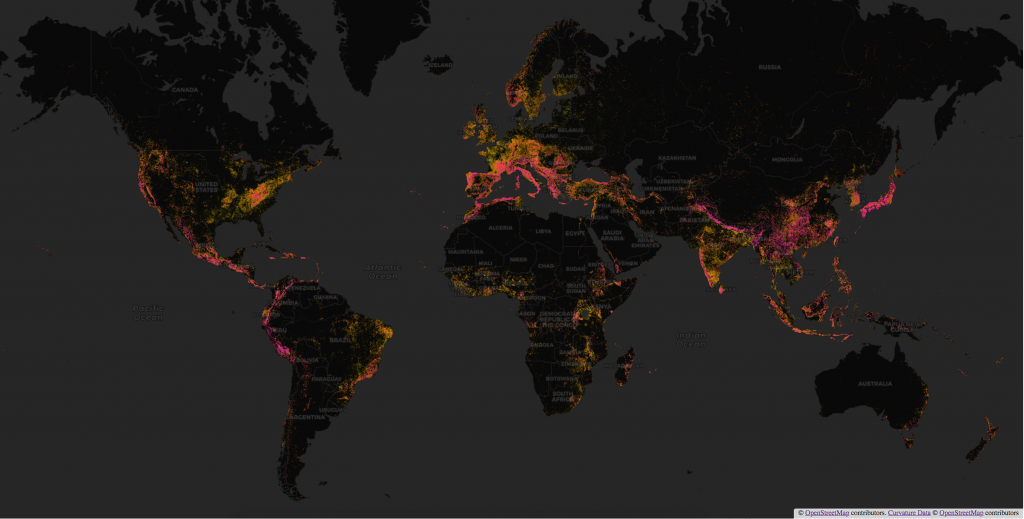 Curvature is a program that analyzes the geometry of OSM roads and generates a map of the most twisty roads, color-coded by how many curves they have. I use it to identify fun roads for motorcycle touring.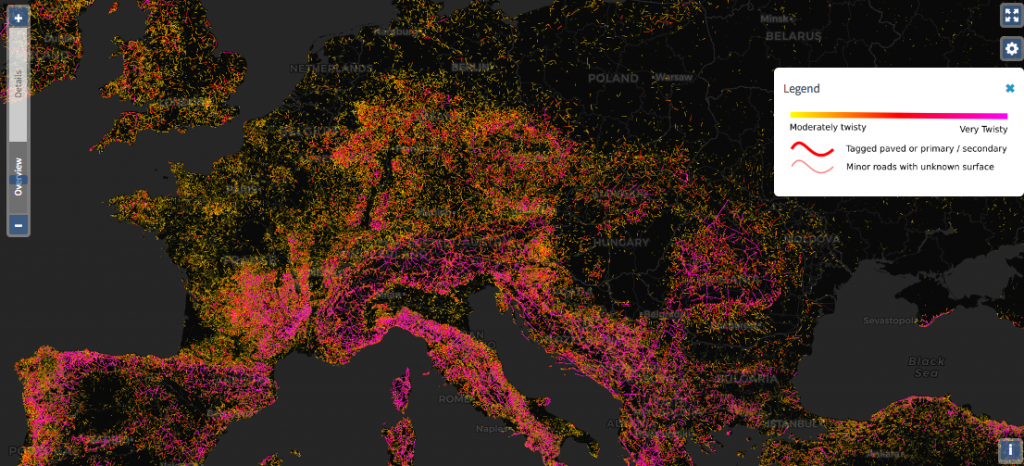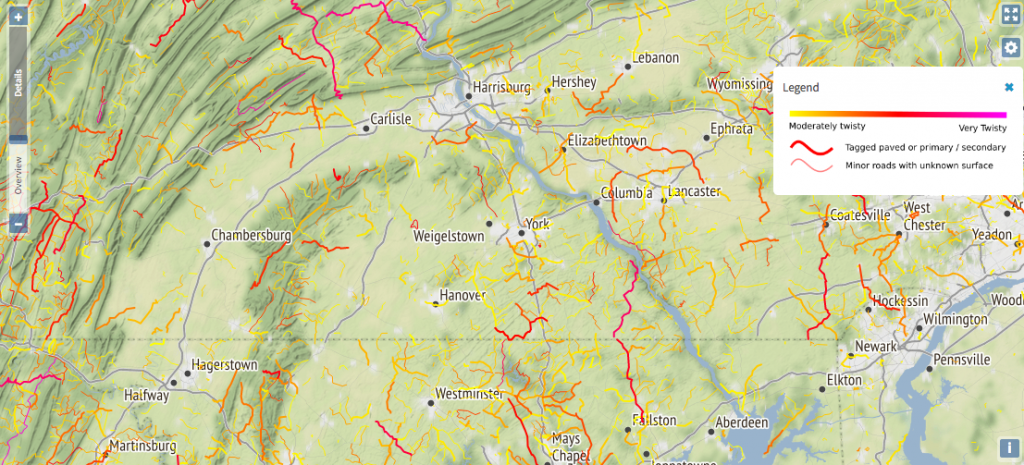 The new Curvature map utilizes a variety of OSM-based layers to (CARTO Dark, Stamen Terrain, the main OSM rendering, etc) as background context. It also provides links to edit any of the road segments in OSM using either iD or JSOM.
Read more about the new map's features or just start exploring on RoadCurvature.com.
Location:
Buttolph Acres, Middlebury, Addison County, Vermont, 05753, United States
---