landscapemapper
Mapper since:

January 17, 2010
Here is my heatmap And my contribution profile
Landscape mapping
I love trail-running (with a map at hand) and thus try to improve the osm mostly in regard of path network and terrain representation.
Topics: mostly natural tags (fell, scree, bare_rock, cliff, ridge, peak, saddle, heath, shingle, scrub)
Subtopics: wild protection areas, marked trails, bus stops
?? Cliff is a line feature, bare_rock is area but does not say anything about steepness. I thus miss an area symbol to represent steep areas, which would correspond to the traditional Swiss Hatchure.
?? Do the marked trails really have to be mapped as routes between two nodes? The hiking trail network is as dense that you regularly have a single path between two nodes.
-> Here is my preliminary result (OSM & DEM Kt.GR ->QGIS for Symbology)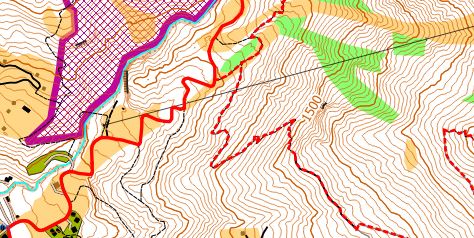 Trailrunning maps Sweden/Schweiz
Orienteering maps
The orienteering community has several projects related to osm.
Table Tennis tables