ImproveOSM is my employer Telenav's effort to process billions of GPS points from our users and partners into actionable tasks for mappers. We currently detect missing turn restrictions, missing or wrong one-ways and missing roads. The easiest way to work on these tasks thus far was to install the JOSM plugin.
Now that we have a new version of MapRoulette, I thought it would be nice to make some of these tasks available through MapRoulette as well. This makes it a bit more manageable, because we have 80.000 missing or wrong one-ways, almost 300.000 missing turn restrictions, and almost 1.6 million missing road tiles.. To break that down, let's start with a country-by country effort to add missing roads. I created a challenge for Colombia that you can find here. Let me take you through the process of solving a missing roads task. I use JOSM for my example. You can use iD as well, but then you can skip the steps that involve the JOSM plugins.
1. Install the JOSM plugin
If using JOSM, open the plugin preferences and search for ImproveOSM. Install it and restart JOSM. This will give you three map layers for the different types of tasks. I set the opacity for the missing roads layer lower, because the tiles can make it hard to see the imagery.
2. Pick a Task
Go to the challenge and click 'Start'. You will then be taken to a random task.
3. Complete the Task
The marker for the Task in MapRoulette points to the center of a ImproveOSM missing roads tile.
Sometimes the missing road is not exactly at that location. You can make sure by clicking Edit (make sure you have JOSM running and remote control enabled) and inspecting aerial imagery. You will also see the ImproveOSM tile or tiles used to create the MapRoulette task.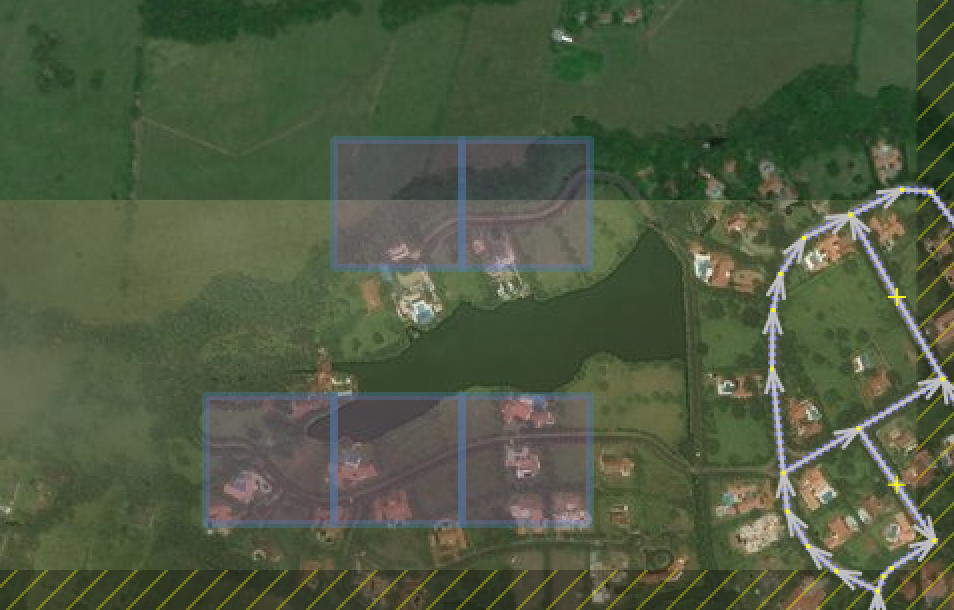 After adding the missing roads (and other things that you see missing or need editing), you can upload your edits. You will notice that MapRoulette has automatically added an appropriate changeset comment for you.
4. Resolve ImproveOSM tiles
Before you switch back to MapRoulette, take a few seconds to activate the ImproveOSM missing roads layer, selecting the tiles affected, and click 'Solve' in the ImproveOSM panel. You can drag to select multiple tiles easily.
5. Repeat
You can now return to MapRoulette and click 'I fixed it' if you added the missing roads. If there was no appropriate aerial imagery, or you weren't sure what to add, you can click 'Too difficult / couldn't see'. In case the roads that ImproveOSM thought were missing were already added by another mapper in the mean time, select 'Already fixed'.
Now you can return to step 2 and continue adding missing roads. Happy mapping!
Want more?
If you would like to see a MapRoulette challenge for your area, please contact me!