I've been working with the Mapillary team through my job at Kaart. In the process, I've been stepping up my Mapillary contributions quite a bit. Here's a recent capture on the way back from an afternoon of skiing!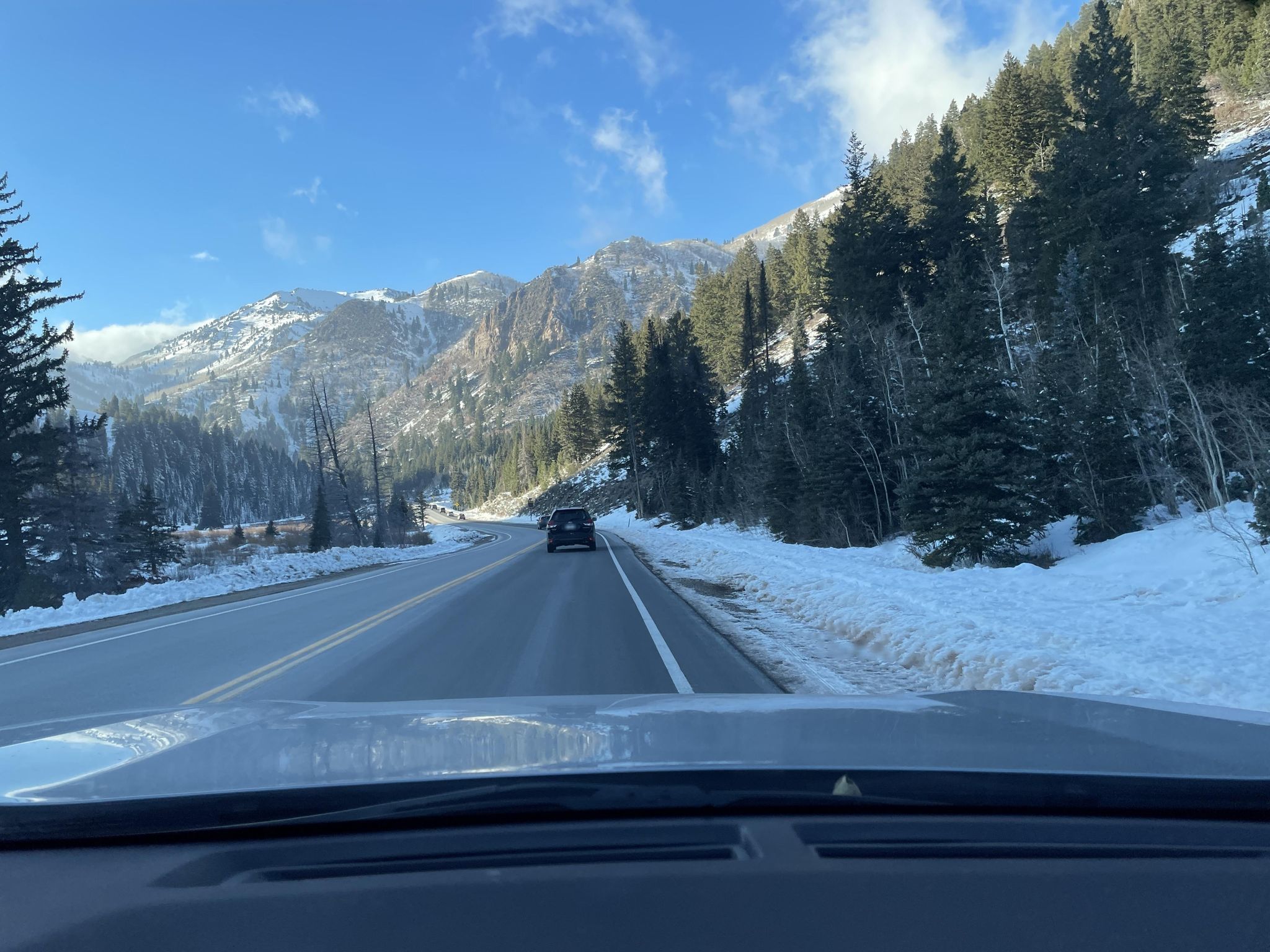 source: Mapillary
A recent-ish new feature (on iOS only for now) is Mapillary Missions. Missions focus on specific areas where there's particular benefit to OSM in capturing new(er) imagery, for example because there's potentially high POI density, or the existing images are stale. Individual missions are small, usually around 300-400ft along one street. Here's a few in my area: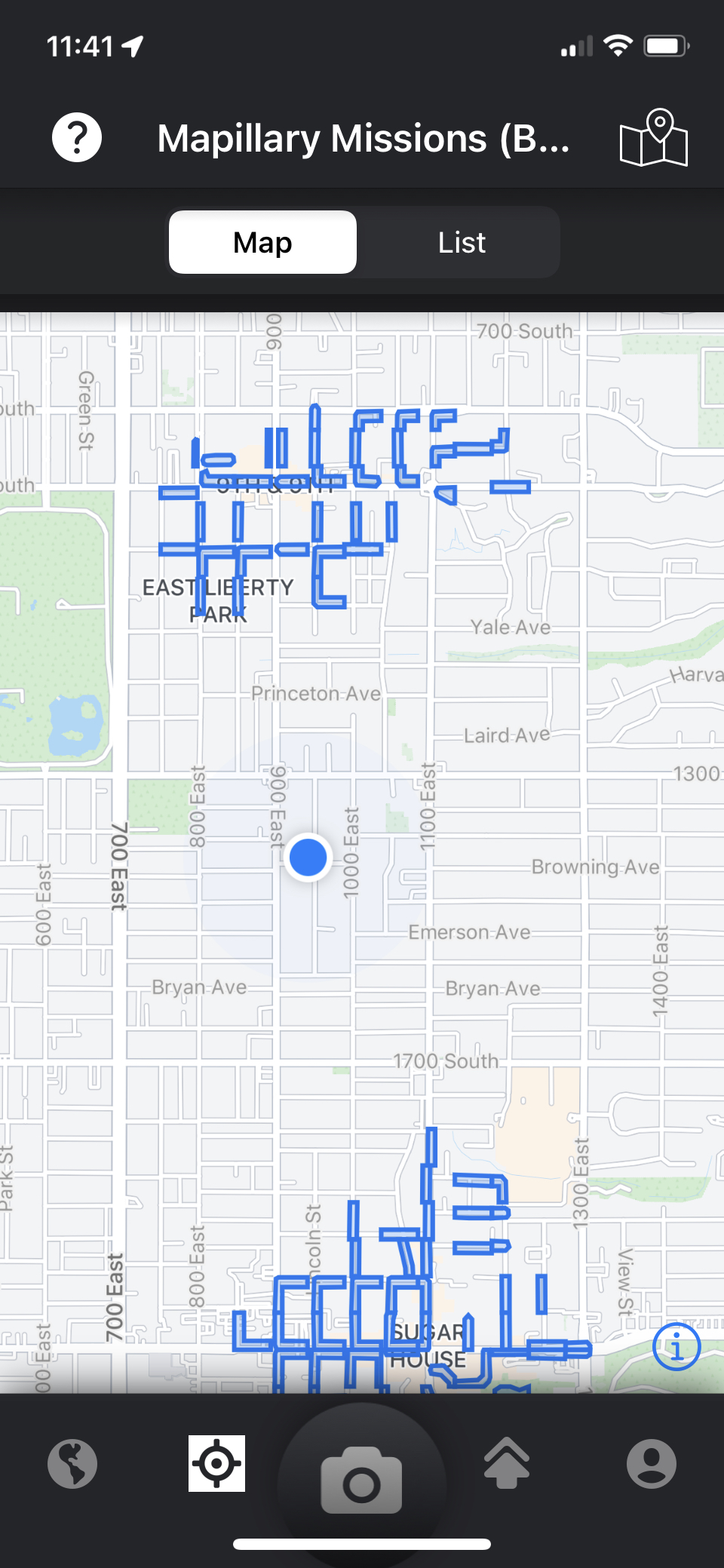 Missions & United States Challenge + Prizes
For the next few weeks, there's a challenge you can register for to win prizes for those who complete the most Missions. This blog post explains it in more detail and has a link to register. First prize is a GoPro MAX 360 camera. I have one on loan currently and I can attest to its awesomeness for capturing street-level images: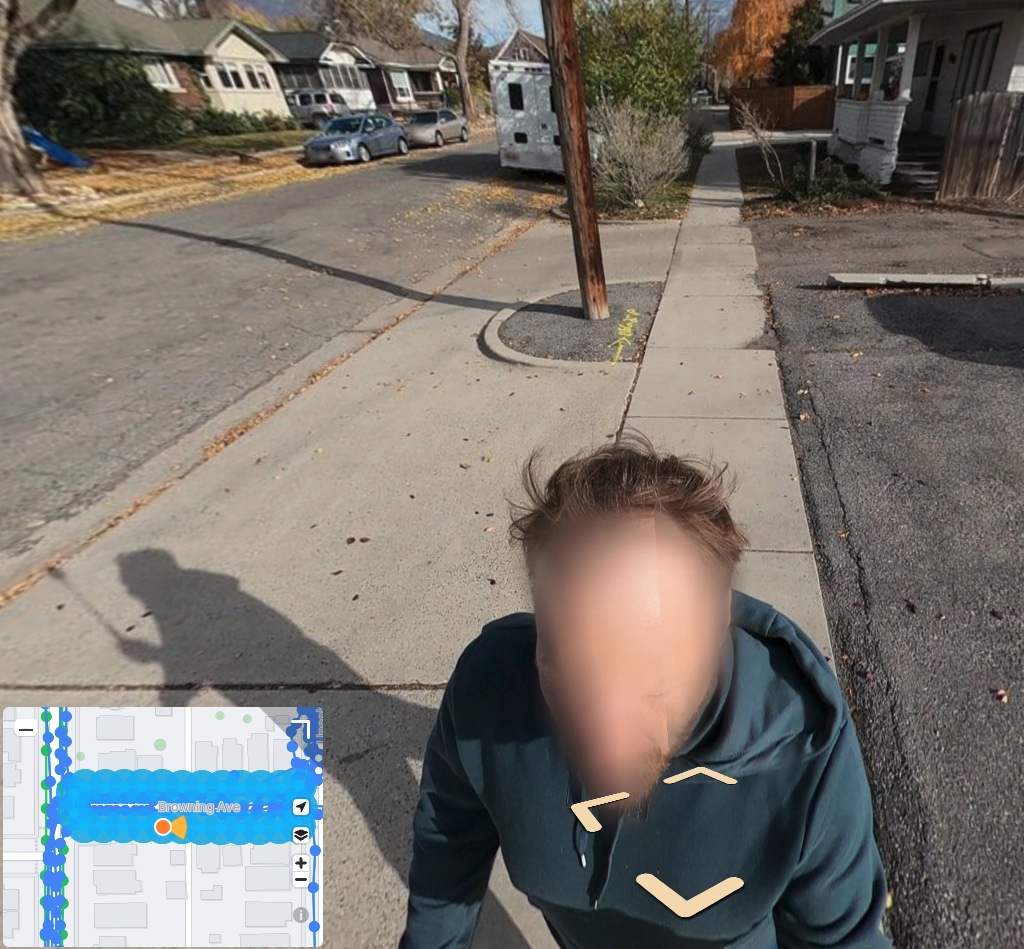 …that you can then use for mapping if oriented correctly :)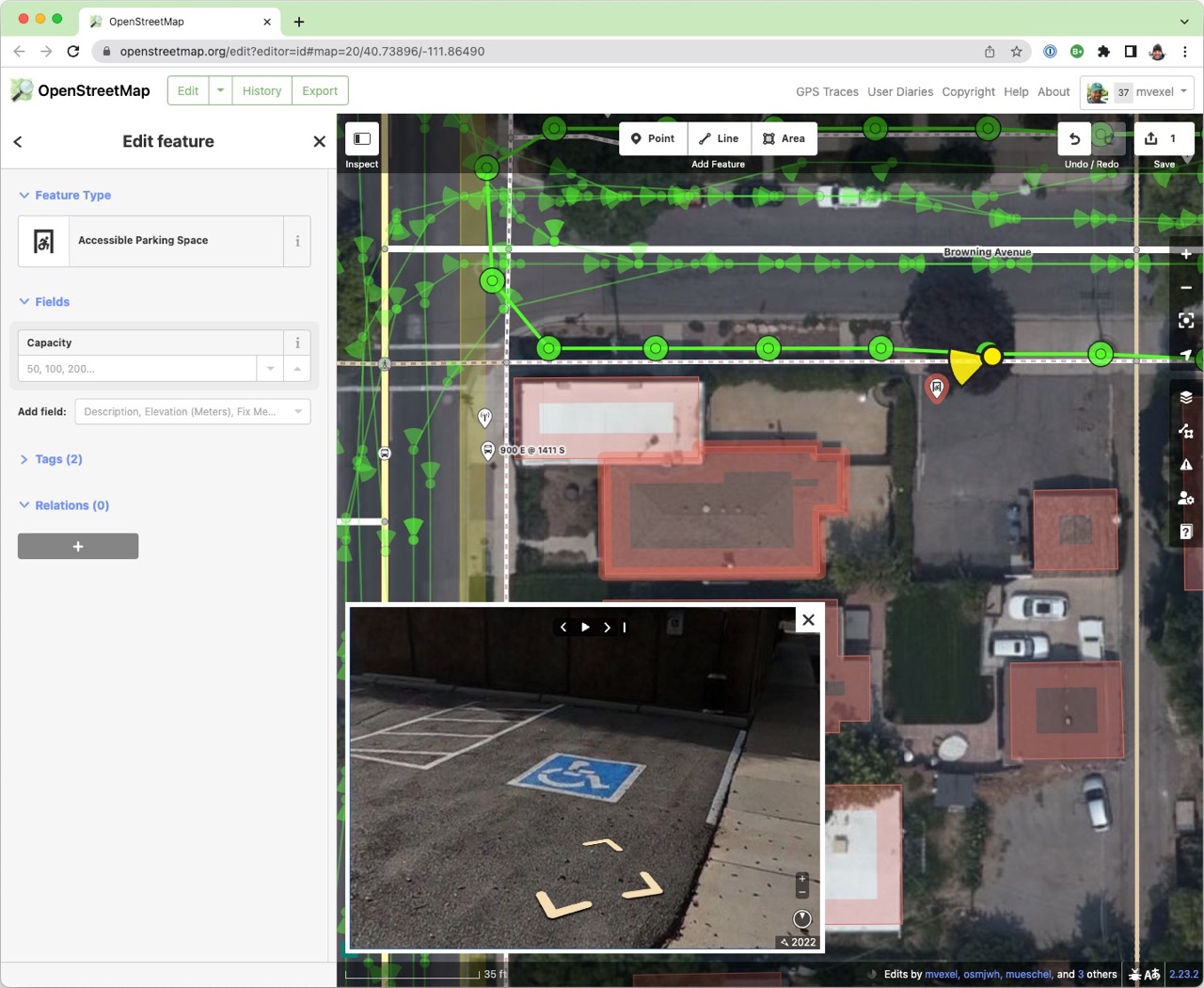 Happy Mapping!
Location:
East Liberty Park, Salt Lake City, Salt Lake County, Utah, 84105, United States
---