I have been following Mapillary with a good deal of interest, because they provide an open 'street view' platform that is explicitly aimed at improving OpenStreetMap.
Here's an example of a Mapillary image and map context:
I have created an account and did some test shooting from my car, using the iPhone app Mapillary provides. This is OK, but I want better quality images. So I am looking at an action camera I can mount in my car and on my bike.
After doing some research, I narrowed the field down to two contenders: the Garmin VIRB / VIRB Elite and the GoPro Hero 3.
The Garmin VIRB (Elite edition shown):
The GoPro Hero3 (White shown):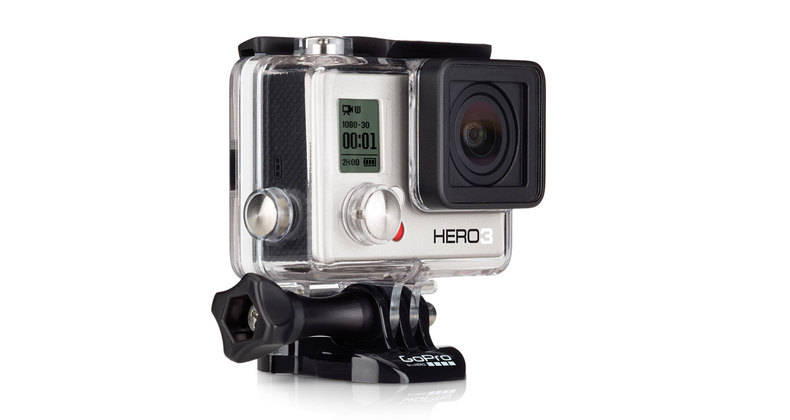 Some observations:
The VIRB seems to have better battery life (important! but could not find any side by side comparisons)
The basic GoPro Hero3 is less expensive than the basic VIRB
The Elite edition of the Garmin VIRB has lots of built in sensors: GPS, altimeter, accelerometer - nice, but I am already carrying a GPS wherever I go anyway.
Both can do automatic time lapse photos at set intervals, which is crucial.
The VIRB can do 16MP stills, the most expensive Hero3 can do 12MP. This does not necessarily mean better pictures, of course.
The most expensive Hero3 comes with a remote, which can be convenient if you don't want to time-lapse. For example on long freeway drives where you just want to capture the signs. The VIRB can be remote controlled by certain Garmin devices like the Fenix 2 watch. Both come with smartphone apps that can control the camera as well. Convenience factor is much less though.
The VIRB has a built in screen. Not sure if that is actually an advantage. What would you use it for?
Both have wide angle lenses which is important to capture as much in one shot as possible. Specs are sketchy but it looks like the GoPros have a slightly wider angle.
GoPro has been at this for a lot longer than Garmin.
Here's a comparison of the video side by side. I wouldn't use video mode as much so this is of limited value, but anyway:
(The iframe embedding does not seem to work - is there a way?)
From what I can see the GoPro wins out by a small margin: sharper and better colors.
What do you use? Any other cameras to consider?