After some tagging chat on the Italian ML it came to my attention that iD is setting crossing=zebra tags on crosswalks, a tag that is not documented as value for the crossing key, besides in the UK. As I believe that using different tags for the same thing - although not really harmful - makes everyone's lifes a bit more complicated, I thought I'd give them a hint, after all, usage of this tagging is still behind the longer standing established and documented one.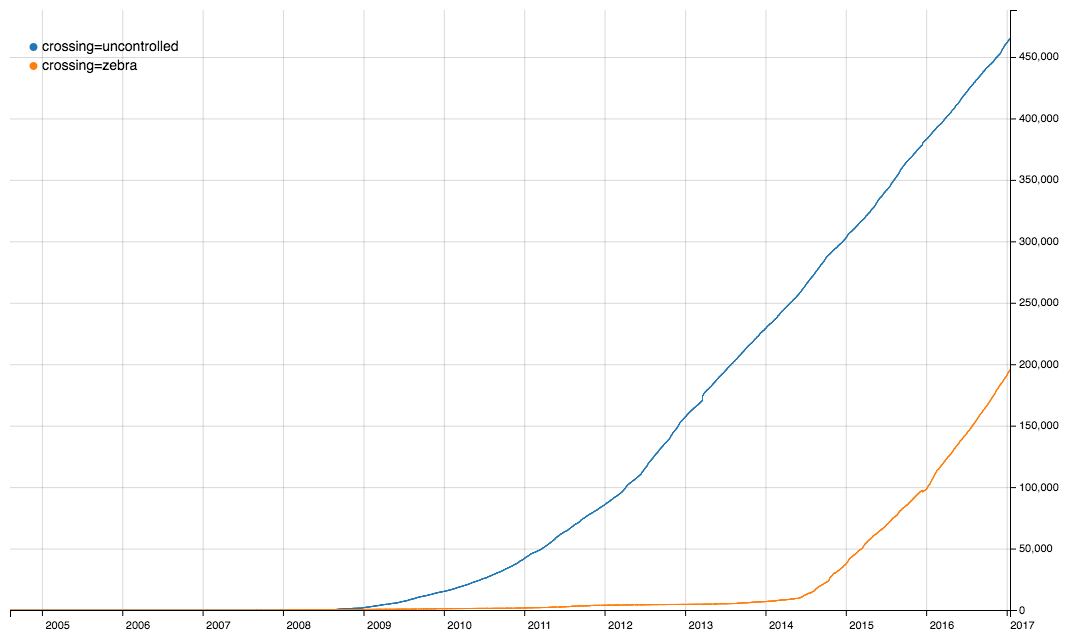 So I created this issue: #4316.
It came up, there are already 3 tickets where the same issue had also been dismissed.
IMHO, we should take care that editing software proposes the same presets for the same objects and properties (not necessarily the same level of detail, or presets for the same things), because tag fragmentation is a burden on everyone. In this case it is very clear that crossing=zebra only came to significant use when it was added as a preset in iD in May 2014 (compare with the graph above).