Malaria in Zimbabwe - HOT
Many organizations have collaborated together in the "Malaria Elimination Mapping Campaign". This campaign seeks to create data to help eliminate malaria in affected countries in Africa, Asia and Central America.
Mapbox has helped in various ways with visualization, coordination, communication and validation of building data. Validation was done to improve data quality in the areas where these tasks were activated.
The "To-fix" tool is used to detect errors and we use Digital Globe and Bing satellite imagery to confirm mapped buildings.
You are invited to use "To-fix", it is very easy to use and easy to download.
List of detected errors:
Overlapping buildings
Crossing buildings
Buildings that do not exist in the DG or Bing Imagery
Overlapping buildings
Crossing buildings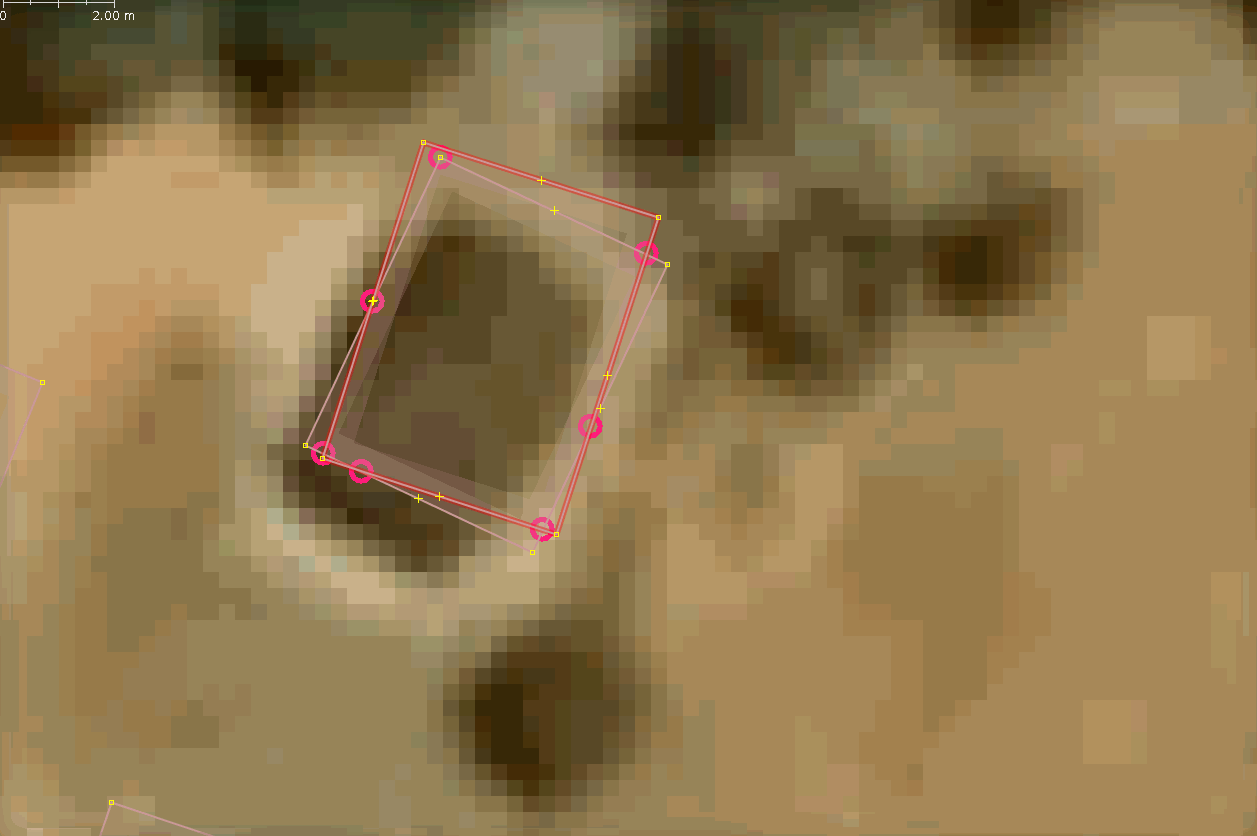 Buildings that do not exist in the DG or Bing Imagery
How to build to-fix task:
Osmlab/Osmlint is github repository where we have an open source suite of js validators for OpenStreetMap data, to identify common geometry and metadata problems at scale.
Clone this repository to our local machine.
By following the instructions in the readme, download the required mb tiles from the OSM QA TILES
By running tile reduce commands, necessary validators and filters, We can generate geojson.
The Final geojson is used to load in to-fix and create the task..
Validation workflow
When "To-fix" is activated in JOSM, it automatically directs you to where the error is located, and points to it with pink circles.
Once located the error is indicated in the To-fix window, as is the case:
Fixed → fix the problem
Not an error → is not an editing error
Skip → I can not solve the error
This tool can be downloaded for JOSM: Preferences > Plugin > find: "To-fix" > download or consult wiki.openstreetmap.org
This GIF shows how to work with this tool, is very simple and fast.
How to use the To-fix Plugin in JOSM
Results
Added 4,377,776 buildings and validation began on May 16th, with 18 members of the Mapbox data team. We validated more than 17,000 errors. We are continuing to validate buildings in the countries of Zimbabwe and Zambia.
---
Malaria in Zimbabwe - HOT
Muchas organizaciones han colaborado juntos en "Malaria Elimination Mapping Campaign", esta campaña busca crear datos para ayudar a eliminar la malaria en paises afectados de Africa, Asia y America Central.
Mapbox ayuda de diversas maneras con visualización, coordinación, comunicación y validacion de edificios, Se realizó la validación para mejorar la calidad de los datos en las áreas donde se activaron estas tareas.
Se utiliza la herramienta "To-Fix" para detectar errores y utilizamos imagenes satelitales de Digital Globe y Bing para confirmar los edificios mapeados.
Lista de errores que detectamos:
Duplicado de edificios
Cruce de edificios
Edificios que no existen en imagenes sateliateles Bing o Digital Globe
Duplicado de edificios
Cruce de edificios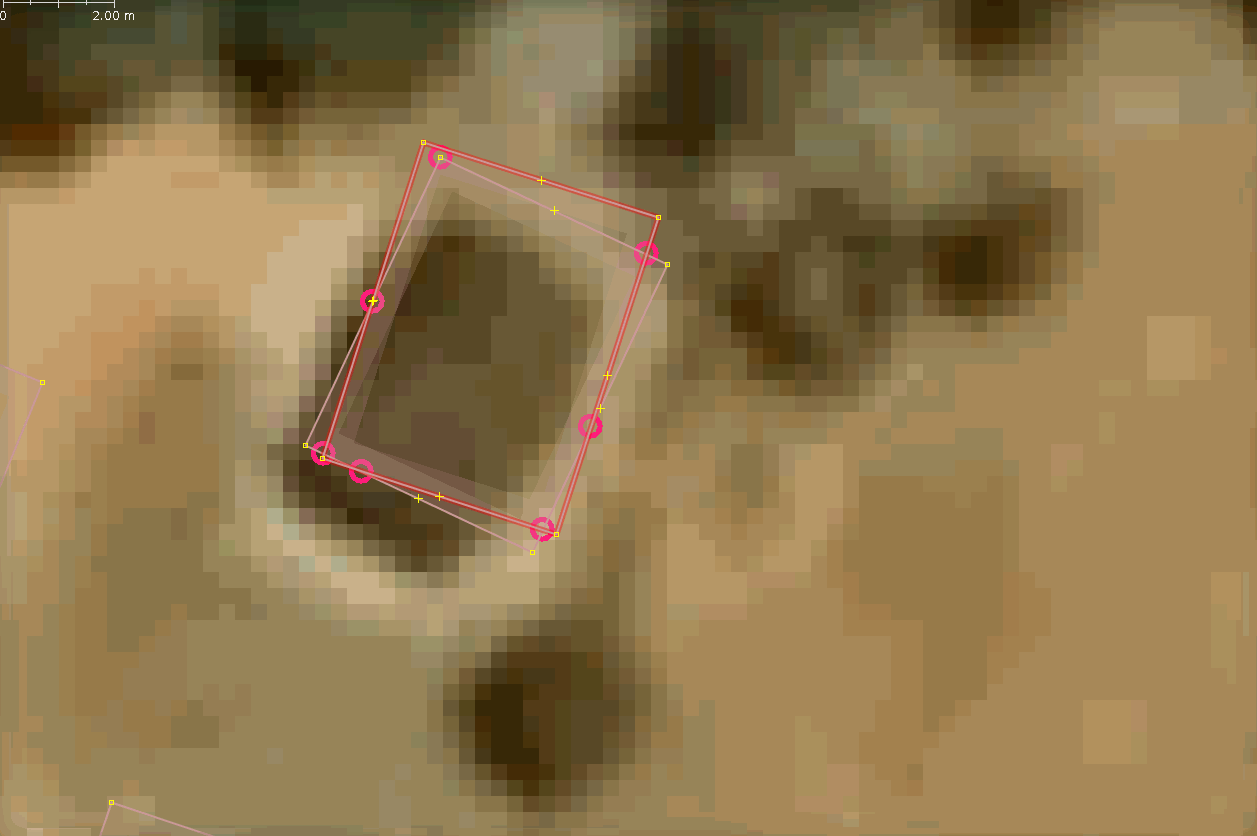 Edificios que no existen en imagenes sateliateles Bing o Digital Globe
Cómo construimos una tarea en "To-Fix":
Osmlab/Osmlint es el repositorio de github donde tenemos un conjunto de validadores de código abierto en JavaScript para los datos de OpenStreetMap, para identificar la geometría común y los problemas de metadatos a escala.
Clonar este repositorio en nuestra máquina local.
Siguiendo las instrucciones del archivo "README", descargue los archivos MBtiles necesarias de OSM QA Tiles
Para correr los comandos de tile-reduce, validadores necesarios, Nosotros generamos un Geojson.
El Geojson final es subido a to-fix para crear la tarea.
Flujo de trabajo de validación:
Cuando se activa esta herramienta, automaticamente te dirige hacia donde se ubica el error, y lo señala con circulos color rosado.
Una vez ubicado el error se indica en la ventana To-Fix, segun sea el caso:
Fixed → se soluciono el problema
Not an error →No es un error de edicion
Skip →No puedo resolver el error o no dudas en el error
Esta herramienta tiene que ser descargada JOSM: Preferences > Plugins > Buscar: "To-Fix" > Descargar o consultar wiki.openstreetmap.org
Este Gif muestra como se trabaja con esta herramienta, es muy sencilla y rapida.
Cómo utilizar el plugin to-Fix en JOSM
Resultados
agregó 4.377.776 edificios y validación comenzó el 16 de mayo, con 18 miembros del equipo de datos de MapBox. Validamos más de 17.000 errores. Continuamos validando edificios en los países de Zimbabwe y Zambia.
Location:
Zvimba, Mashonaland West Province, Zimbabwe
---