I discovered this nice little trick in JOSM the other day and thought I would share. At the moment I have to add loads of nodes to building polygons to tag housenumbers. If I would add each node separately the process would be:
For each node: Hit a, click to add the node, hit s, click elsewhere to unselect. This is a time waste and annoying.
There is a much quicker way, which comes especially handy if you have many nodes in one building or many buildings that need nodes in close proximity. Just keep adding nodes for all the entrances without unselecting. You will end up with a way but if you just delete the way (just hit d when you are done), the way will be gone but the nodes will stay where you added them.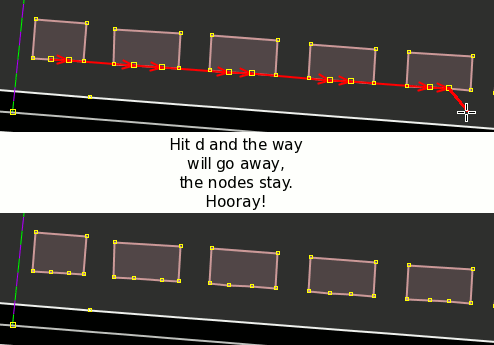 (Don't forget to nicely distribute the nodes if appropriate (select the side of the building and hit b).)
---